15 Follow-up Emails That Are Sure to Annoy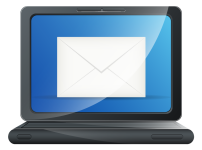 If you've ever gotten an email with the subject line "Friendly Reminder," you know the message that follows will be anything but.
It will most likely be a passive-aggressive poke in the ribs to encourage you to get off your lazy posterior and actually do what you were previously asked to do.
Everybody gets a "friendly reminder" now and then. In fact, it's one of the most common – and disliked – of all work emails, according to this random and completely unscientific survey.
Other top contenders: "I need clarity on what's going on" and "Please advise as to your progress."
To be fair, it's not always easy to craft a message to a procrastinating co-worker that balances candor and diplomacy. That's why doing it in person is the best route. Nuance and emotion are more clearly expressed in face to face communication.
The worst route is to cc the recipient's supervisor or manager – at least not before giving the offender a final chance to straighten up. Going up the chain of command is almost always perceived as a hostile action.
Just Checking In … This ball got rolling when a Washington-based writer and marketing consultant asked her Twitter followers to submit examples of the most annoying follow-up emails. What followed, as reported in The Huffington Post, was a flood of friendly reminders.
Here are 15 other gentle – and not-so-gentle – ways to loop back to prior conversations:
1. Per my last email …
2. Not sure if you got my prior email since I haven't heard back.
3. Any updates on this?
4. According to my records …
5. To make sure we're on the same page …
6. For the sake of transparency …
7. After reviewing my notes …
8. Just checking in …
9. If someone else is better suited for this, please let me know.
10. Seeing where we're at …
11. Please let me know if I misunderstood …
12. Duly noted, however …
13. Gentle reminder …
14. In the future, please [fill in the blank with your favorite expression of pique].
15. Going forward, I suggest …
Do any of these sound familiar? What phrases would you add to the list?
Sources:
· Danielle Rene http://daniellerene.com/ · Huffington Post http://www.huffingtonpost.com/entry/people-are-sharing-the-go-to-petty-phrases-they-use-in-work-emails-and-its-hilarious_us_59a99383e4b0354e440a1769