15 Best States for Working Remotely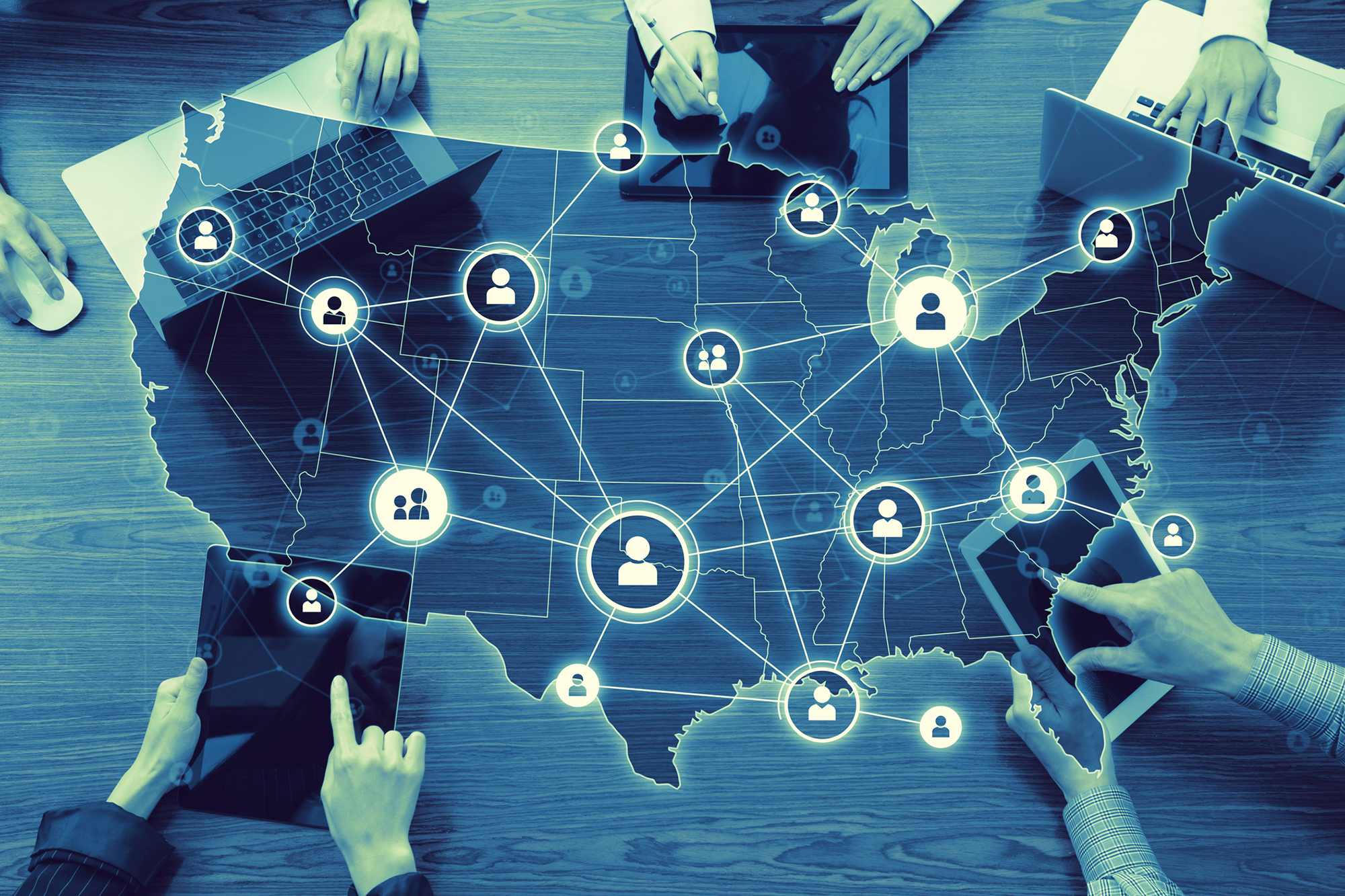 Want to bring your remote workers back into the office?
Consider paying them to move closer to their cubicle.
It worked for venture capitalist and billionaire Peter Thiel, who paid his employees an extra $1,000 a month for living nearby. Thiel himself lives 400 yards away.
"Thiel gave workers the bonus so 'they were more likely to stay late' and could be around for 'a surprise meeting on the weekends,'" according to this MSN article quoting Michael Gibson, who worked with Thiel for five years. "Employees were granted an extra $1,000 per month in rent if they lived within a half-mile radius of the office. It had the added effect that we would all show up to the same watering holes after work to knock off a few drinks and gossip, tell war stories, argue over the jukebox, and have a few laughs. As far as employee benefits go, I always thought this was a wise one."
Another example: Meta paid workers $10,000 or more if they live within 10 miles of its Menlo Park, Silicon Valley headquarters, and offered a one-time $15,000 housing payment.
Other businesses prefer the stick to the carrot.
"Law firm Davis Polk & Wardwell told its employees that their bonuses could be cut if they're not in the office three days a week, The Wall Street Journal reported," says MSN.
Almost 13 percent of US workers are fully remote, while 28 percent have a hybrid work-home schedule, according to WalletHub.

What would happen to your law practice if you experienced a medical emergency? Who would take care of your clients? What if a key partner dies unexpectedly? What would happen to the firm? If you aren't sure of the answers to those questions, HELP is available. Lawyers Mutual has assembled a rapid response team to Handle Emergency Legal Problems. Led by our in-house claims attorneys and outside counsel, our team has the training and resources to guide you through difficult professional times. Lawyers Mutual HELP will assess your crisis situation and work with you to craft a workable plan for moving forward. Since 1977, Lawyers Mutual has been there for our insureds and their clients. We have provided professional liability protection for NC lawyers longer than any other insurance company. Want to learn other ways Lawyers Mutual can HELP your practice? Visit our website, give us a call, or drop by our office. You'll see why Lawyers Mutual is the smart choice for liability coverage in North Carolina.
Top 10 States for Working Remotely
"Exactly how easy it is to work remotely may depend on where you live," says WalletHub. "In order to find out the states that provide the best conditions for working from home, WalletHub compared the 50 states and the District of Columbia across 12 key metrics. Our data set ranges from the share of workers working from home to internet cost and cybersecurity. We also considered factors like how large and how crowded homes are in the state."
Here are the 15 best remote-work states, per WalletHub:
Delaware
Utah
Maryland
Connecticut
New Jersey
District of Columbia
Georgia
Arizona
Washington
Colorado
Massachusetts
New Hampshire
Tennessee
Rhode Island
North Carolina
SOURCES: Peter Thiel paid staff an extra $1,000 a month if they lived close to the office so they were more likely to work late, book says (msn.com)
Best States for Working from Home (wallethub.com)
For close to half a century, Lawyers Mutual has been the smart choice for professional liability coverage for North Carolina attorneys. We cover the state from Murphy to Manteo. We insure large firms, solo practitioners and everyone in between. We help new lawyers enter the profession with confidence, and we help keep seasoned veterans safe and successful. The numbers speak for themselves. Lawyers Mutual has been in business since 1977, making us the only insurance carrier to provide continuous protection over that period. Today we insure more than 8000 lawyers in North Carolina. Most of them will stick with us until they retire. Why? Because they know we are here for them today and will be here tomorrow, bringing protection and peace of mind in turbulent times. Visit our website, give us a call, or ask a colleague why Lawyers Mutual is the smart choice for liability coverage.