15 Amazing Social Media Statistics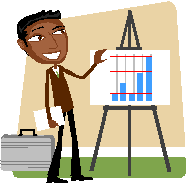 In a sense, the phrase "social media" is a misnomer.
 It's actually big business.
 And no business is better suited to capitalize on social media's seemingly unlimited potential than the law profession, with its emphasis on networking, engagement and speedy communication.
 "Maybe I am nuts, but I look at lawyers questioning the value of social media as akin to lawyers in years past questioning the value of fax machines, email and cell phones," writes Kevin O'Keefe on Real Lawyers Have Blogs. "Virtually all lawyers will be using the Internet for networking — call it social media or anything else — it's just going to happen. Just as the case with email and cell phones, you'll simply not be connected if you are not using social media."
 The conversation has moved on, says Jeff Bullas on the Business 2 Community blog. The question is no longer "Why social media?" but "How do I get on board?"
 Facebook is the top social network, followed by Google+ and YouTube. But the landscape is changing. New tools and products are arriving every day. The challenge for busy lawyers is keeping pace.
The following statistics may change your perspective on just how much of an impact having a social media presence can have on your business.
15 Amazing Social Media Statistics:
818 million people have accessed the internet via a mobile phone since 2011. That's a 60 percent jump in just two years.

665 million people use Facebook daily.

LinkedIn, which just celebrated its 10th birthday, has more than 200 million users.

Nine out of 10 business executives say they use LinkedIn often. Thirty-five percent say they check in daily.

There are more than 2.7 million LinkedIn business pages.

Twitter use grew 44 percent from June 2012 to March 2013. There are 500 million registered Twitter accounts worldwide and 288 million active users.

21 percent of the world's internet population uses Twitter at least once a month.

55-64 year-olds are the fastest-growing group of Twitter users. Tweets from this age bracket increased almost 80 percent last year.

Daily active Facebook users have reached 665 million. Monthly active users recently passed 1.1 billion for the first time.

YouTube boasts 1 billion unique visitors each month.

YouTube videos reach 15 percent of the planet's total population.

6 billion hours of videos are watched every month – that's a 50 percent rise from last year. Half the people in the world watch at least one hour of YouTube monthly.

 YouTube reaches more U.S. adults ages 18-34 than any cable network.

 Google+ has 359 million monthly active users.

 Google+ users grew by 33 percent from June 2012 through to March 2013.
 These are powerful numbers. Young people – a/k/a your next generation of clients – have grown up with social media and expect their service providers to use it as well. Baby Boomers are the fastest-growing group of new users. And 90 percent of people categorized as "affluent" use social media regularly.
So the real question is: can you afford not to tweet?
Jay Reeves a/k/a The Risk Man is an attorney licensed in North Carolina and South Carolina. Formerly he was Legal Editor at Lawyers Weekly and Risk Manager at Lawyers Mutual. He treasures his autographed photo of Wayne Stephenson. Contact: jay.reeves@ymail.com, phone 919-619-2441.  
        For more information: