12 Secrets of a Successful Video Interview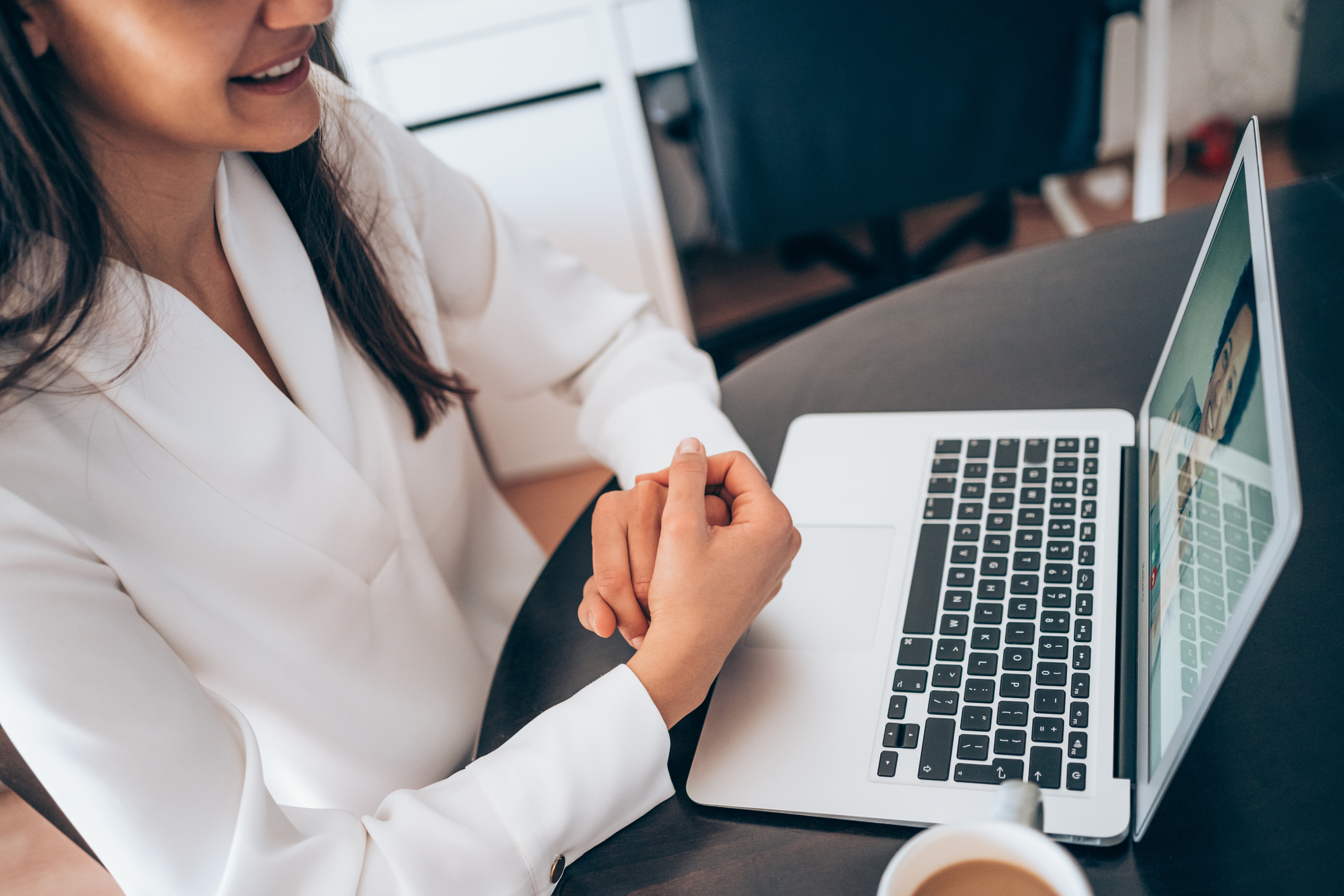 If you're applying for a law job and have a video interview scheduled, be sure to have a hard copy of your resume at your fingertips when the interview starts.
Scrambling on your laptop to find the latest version of your resume – or, even worse, not being able to find it – could sink your candidacy.
Another tip: test your audio, video and lighting in advance.
"The most frustrating thing for employers is the candidate who is still futzing with the audio when the interview starts or not getting on screen at the appointed time because they are trying to figure it out," says Cherie Estrin, CEO of Estrin Legal Staffing and president of the Organization of Legal Professionals. "You can absolutely count on not getting the job. And I mean absolutely. If you can't handle this simple task, what else are you lacking?"
Are you aware of the resources and services available at Lawyers Mutual Consulting & Services? Founded by Camille Stell, who also serves as president, LMCS is a subsidiary of Lawyers Mutual. Its mission is to help firms build a modern law practice. It does that by offering expert advice and assistance into law firm trends and best practices. Camille and LMCS helps lawyers and firms create strategic plans and succession plans. A popular speaker and writer, Camille loves to guide lawyers through succession planning and into Life after Law. Contact her today.
12 Pro Tips for Video Interviews

Here are some pointers from Estrin's article, "How to Ace the Video Interview."
Log on at least 15 minutes early. "Make sure there are no technical difficulties," Estrin writes. "Check everything, even though you may have Zoomed a hundred times before. Things have a way of changing. Practice before the interview especially if you are not confident with the video platform.
Be prepared. "Do not tell the interviewer to hold on while you go to another place or shut the door. Turn off your other phones so nothing rings during the interview. Don't let kids or pets interrupt."
Do your homework. Ask around about the firm. Research it on Google and LinkedIn. Weave what you learn into the interview.
Smile and show your personality. Studies show this will greatly improve your chances of being hired.
Position yourself properly. Not too close or too far from the camera. Be aware of your body language (relaxed features, arms and hands open). Always look directly into the camera.
Dress professionally. Suit up as you would for an in-person event.
Be intentional about your background. "Bedrooms are not good at all (too personal)," writes Estrin. "Messy backgrounds are bad as well."
Be ready to answer the basic questions. Such as why you left your last job, what your career goals are, and why you are a good fit for this firm.
Ask questions. Estrin recommends asking at least two, and no more than three. This will show that you are interested and engaged.
Don't ask about salary and benefits. Let the interviewer bring the topic up.
Follow up with the firm. Send a thank-you note to the interviewer within 24 hours regardless of how the interview went. "I have witnessed deals made or broken based on the thank-you email," writes Estrin.
Thank your recruiter. Debrief them on how things went.
Source: How to Ace the Video Interview: Tips for Outrageous Success - The Estrin Report
Lawyers Mutual is on your side as you adjust to practicing law post-COVID. Our email newsletter "Practice Reimagined" offers timely tips, pointers and valuable links on wellness, work-life balance and quality of life – delivered straight to your in-box. Lawyers helping lawyers. It's what we've been doing more than 40 years.