12 Good Reasons To Leave Your Firm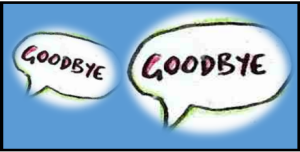 New lawyers get plenty of advice on how to land a job at a firm.
But sometimes it is just as important to know when to leave after getting there.
You might leave for health reasons or to be closer to family. You might do so because you've outgrown the position and want to stretch your wings. Or you might leave because you're not being treated well or compensated fairly.
"As a legal placement professional, I believe I am in the self-improvement industry because I am trying to help people improve their happiness, careers and lives," says BCG Attorney Search founder Harrison Barnes. "Since we spend the majority of our lives at work, there is no more important place to do this than through our jobs. While there are plenty of good, solid arguments for staying at your current firm, there also are many reasons why it makes sense to look around and find a new position."
Barnes says lawyers usually leave a firm because they are either trying to trade up (to a bigger market or more prestigious position) or trade down (to a smaller market or less stressful job). Both reasons are legitimate, he says. But both also carry consequences that can alter your career trajectory.
12 Reasons For Parting Ways
You want to work at a more prestigious firm. "Law firms like attorneys who are trying to trade up," writes Barnes. "The entire lateral market thrives and functions by attorneys trying to move to more prestigious law firms."
You are poorly compensated. If this is because the firm doesn't have the money, or is performing badly in the market, or is mismanaged, or is having financial problems, or doesn't properly value your services, or is spending its money on things other than associate pay – then it makes sense to look for greener pastures.
You want to be closer to your spouse, partner or significant other. "Law firms typically prefer that the careers of their attorneys are the ones prioritized in their romantic relationships—and not the other way around."
You want to go home or be closer to family. "This should be done between your second and sixth years of practice—the time when you will be most marketable as a lateral attorney.  Partners with significant portable business can make this move at any time. Law firms like hiring people relocating to be closer to their families, or going home, because they know that the attorney will almost always stay and not leave the market."
You want to expand your skillset. The sort of work done in a large law firm in New York or Palo Alto is going to be much different than the work done by a firm in a smaller market
You want to get better training. "As a young attorney, it is important that you surround yourself with senior attorneys who train you and offer you guidance—about the work you are doing and even about the politics of the law firm as well. If you do not feel you are getting any training and there is no one to offer you guidance, you are often best off looking for a new position."
You need to leave for physical health reasons. "Over the past year, I have encountered numerous attorneys who have had serious health issues (in particular immune disorders) that seem to have been brought about by the draconian hours and working conditions of their law firms. Other attorneys get heart problems from sitting at a desk all day, not exercising, and being exposed to so much stress."
You need to leave for mental health reasons. "The working conditions inside many law firms are not natural and are too much for many attorneys. The politics of many law firms can create mental health issues for many attorneys as well. The environments we are in have everything to do with our state of mind, confidence and how well we do in the world."
There is not enough work at your current firm. "One of the biggest mistakes attorneys make is sitting around law firms where there is not enough work and thinking things will get better."
You are a staff attorney. "As a strategic cost saving measure, many prestigious law firms are now hiring attorneys with great credentials and from good schools as permanent staff attorneys.  Law firms have all sorts of names they call staff attorneys, but the [position] has a stigma to it."
You want to work in a practice area that matches your interests. "There is no reason that you should be doing work you do not enjoy—or where you do not see a future."
The firm culture is not a good fit. Surround yourself with people you feel comfortable with, understand and vice versa.
Have you left a firm? Why did you do it? How did it work out?
Source: BCG Attorney Search http://www.bcgsearch.com/article/900047807/15-Reasons-You-Should-Leave-Your-Law-Firm-and-Look-for-a-New-Job/#article