12 Books NC Lawyers Are Reading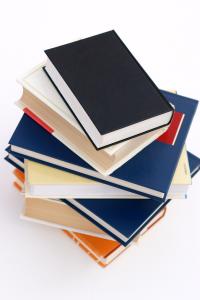 North Carolina is filled with great lawyers – and many are reading great books.
That's one thing we discovered at our recent CLE seminars.
Lawyers Mutual just wrapped up its 2013-14 CLE tour. Starting in November, the company travelled across the state presenting live programs from Asheville to Wrightsville Beach.
One portion of the three-hour program was "Literature and the Law." This segment opened by asking audience members what books they were currently reading. The answers were varied, although a few titles tended to pop up frequently.
Book Suggestions from Buncombe to New Bern
When Heaven and Earth Changed Places, by Le Ly Hayslip. This 1989 memoir tells the story of a young girl's childhood during the Vietnam War, her escape to America and her return to her homeland years later.
Johnny Carson by Henry Bushkin. The author was the long-time lawyer for the Tonight Show host, known to viewers as "Bombastic Bushkin." This bio offers a peek behind that famous curtain.
Witch Fire by James Rollins. The author is a former veterinarian who writes thriller novels with a touch of fantasy. Other popular works include The Devil's Colony and Black Order.
Wolf Hall by Hilary Mantel. This prize-winning novel, set in the 1500s, chronicles the court of King Henry VIII, with key roles played by lawyer/royal minister Thomas Cromwell and Sir Thomas More.
Bad Monkey by Carl Hiassen. The protagonist Andrew Yancy — formerly with the Miami Police and presently suspended from the Monroe County Sheriff's Office – has a human arm in his freezer. Who it belongs to and how it got there remains to be determined.
Hornet's Nest by Patricia Cornwell. Judy Hammer, chief of police in Charlotte, her deputy Virginia West, and police reporter Andy Brazil are the principal trio in this police procedural by the famed crime novelist.
Team of Rivals by Doris Kearns Goodwin. This book details how and why President Abraham Lincoln chose as members of his first cabinet some of his most bitter political opponents. It was recommended as a must-read by at least one attendee at every single seminar.
American Original: The Life and Constitution of Supreme Court Justice Antonin Scalia by Joan Biskupic. In this first detailed portrait of the outspoken jurist, a veteran Washington journalist paints a picture of a complicated, colorful and transformative man in black.
Jack Reacher by  Lee Child. You may know him onscreen as Tom Cruise. But the fictional hero of this action-adventure series is a former major in the United States Army Military Police who travels the country righting wrongs and engaging in spectacular deeds of derring-do.
The Paris Vendetta by Steve Berry. This author writes Dan Brown-type thrillers involving historical figures, lost treasure and dangerous escapades.
The Bell Jar by Sylvia Plath. The only novel by this American writer and poet (originally published under the pseudonym Victoria Lucas in 1963) is a semi-autobiographical account of a woman's descent into mental illness. Plath committed suicide not long after its publication.
Post Captain by Patrick O'Brian. This is the second in the "Master and Commander" series of British naval stories set in the early 1800s, recounting the adventures of Captain Jack Aubrey and ship surgeon Stephen Maturin. 
Jay Reeves a/k/a The Risk Man is an attorney licensed in North Carolina and South Carolina. Formerly he was Legal Editor at Lawyers Weekly and Risk Manager at Lawyers Mutual. Contact jay@lawyersmutualnc.com, phone 919-619-2441.