10 Tips for Drafting Bills Clients Love to Pay!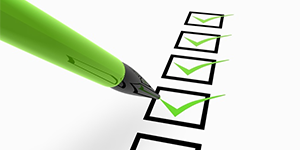 If you want to boost your cash flow, try taking a few minutes before you leave the office to review all outgoing emails for the day.
Chances are you'll spot some billable activity that you might otherwise have overlooked or forgotten about.
"Your email is a terrific source of clues as to what you worked on during your busy day," says Claude Ducloux, attorney at LawPay.
Another tip: send your bills as PDF attachments to emails. You'll get paid in days rather than weeks or months.
10 Pointers for Top Bills
Here are 10 other billing tips from law office management experts.
Write off some activity as "no charge." Not all of your time and expenses are billed to your clients. But instead of eating these write-offs in silence, itemize them on the bill at "no charge. "I practice insurance defense and many items are considered overhead by insurance companies. I list them at "no charge" on my bill," writes attorney Andrew Simpson. "I've had clients call to say they've never before received anything free from a lawyer!"
Record tasks as soon as they are completed. "Try to document work as soon as it's done, or as close to completion time as possible," advises LawPay. "If you delay, you may get distracted by another task and won't accurately remember the details."
Legal jargon is good – but break it down into plain English. Who isn't impressed with a little nunc pro tunc or res judicata? Especially if your mastery of these Latinate concepts was key to the case. To make the bill sparkle, take an extra step and define arcane phrases. Explain how they contributed to the successful outcome.
Be thorough. "You want to record every task you've performed for your client's case, including every major step along the way," writes John Lehman for LawPay. "Many legal professionals will record their tasks in 10-15 minute increments, with some going as detailed as six minutes at a time."
Describe what you did. "If a motion for summary judgment takes 40 hours to draft, never submit a bill that simply lists five entry dates of 'Work on motion for summary judgment – 8 hours,'" says Simpson. "Break it into smaller increments with descriptive detail for each increment. For example, Day 1 might read: 'Reviewed key evidentiary documents and deposition testimony; began drafting statement of facts section of motion for summary judgment – 3.4 hours; drafted "Statement of Uncontested Facts" as required by Local Rule 56.3 – .9 hours; outlined argument – .5 hours; begin draft argument regarding plaintiff's easement by implication claim – 2.4 hours."
Be consistent. If your engagement agreement says you'll send the client an invoice every 30 days, do so – even if there was no billable activity that month. The client will know to expect a bill each month, and you will become more disciplined at time-keeping.
Don't bill for routine office tasks. No client will be thrilled at getting charged for an hour of copying and collating documents. List this on the invoice at no charge, as suggested above. The client will see that lots of work went on behind the scenes and will appreciate not being billed for every little thing.
Offer payment options. Studies show that 75 percent of consumers would prefer to use credit or debit cards – or an online solution – to pay for legal services. Give them that choice.
Send an invoice even in contingent and flat-fee cases. "Your bill is also a marketing tool," says Simpson. "You want the client to be so pleased to have gotten so much value for the money that he or she returns for later work, or brag to others about the amount of work you did and your reasonable fees."
Say thank you. Typically these words appear at the end of an invoice, almost as an afterthought. How about leading with: "Thank you for giving us the opportunity to serve you." This expresses gratitude for the relationship, not just for getting paid when it ends.
Sources:
American Bar Association Newsletter – Article by Andrew Simpson https://www.americanbar.org/newsletter/publications/solo_newsletter_home/howtowritebills.html