10 Strange (But Wonderful) Christmas Movies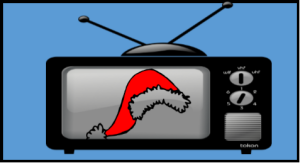 There are good Christmas movies and there are bad Christmas movies – and then there are strange Christmas movies.
The good ones (Miracle on 34th Street, How the Grinch Stole Christmas, It's a Wonderful Life) make us cry, and we watch them over and over. The bad ones (Deck the Halls, Jingle All The Way, The Nutcracker in 3D) make us cry for a different reason, and we despair of having lost two hours of our life that can never be recovered.
The strange ones are another story altogether. Some combine action, violence and holiday cheer in an unlikely but satisfying mix. Lethal Weapon and Die Hard are prime examples. We thrill to the heroics of Bruce Willis, Danny Glover and Mel Gibson as the body count rises and the Christmas lights twinkle.
Others turn the character of Santa Claus on its head. Bad Santa is a good example, and the drunken, gun-wielding St. Nick portrayed by Dan Aykroyd in Trading Places.
Here are 10 other strange yuletide films:
Santa with Muscles. Pro wrestler and successful defamation litigant Hulk Hogan stars as a shopping mall Santa slash crime-fighter. Your guess as to whether the movie is supposed to be a comedy, drama or biopic is as good as anyone's.
Santa's Slay. This mess of a horror flick features Santa as a 1,000 year-old son of Satan who is hungry not for milk and cookies but revenge. It also stars a pro wrestler, to-wit the supremely untalented Goldberg.
Santa Claus Conquers the Martians. This one is so poorly made it's a delight. Santa gets kidnapped by Martians wearing green face paint and tea kettles on their heads. Naturally he does what anyone abducted by aliens would do – he teaches them the true spirit of Christmas.
Ernest Saves Christmas. Jim Varney's redneck Ernest P. Worrell is an acquired taste. You either dislike him a little bit or a whole lot.
Trapped in Paradise. What would Christmas be without a movie that follows the madcap antics of a trio of bank robbing brothers played by Nicolas Cage, Jon Lovitz and Dana Carvey?
A Very Harold & Kumar Christmas. The only place to go after finally making it to White Castle is the North Pole.
3 Godfathers. John Wayne plays one of the Three Wise Men in one of the greatest Christmas Westerns ever made. And by greatest we mean only. There is gunplay, cattle rustling and a cantina full of people singing Christmas carols.
Black Christmas. This 1974 slasher film has become something of a cult classic. Director Bob Clark did penance a decade later with his sublime A Christmas Story.
Gremlins. This 80s gem one has thrills, great special effects and dark humor. But at heart it's a cautionary tale about the perils of materialistic greed.
Surviving Christmas. Ben Affleck plays a wealthy advertising executive who pays the tenants residing in his old house to be his family for the Christmas. There was a reason this one was released in October, before the holiday season even got underway.
What films would you add to this list?
Sources: