10 Retail Lessons That Really Work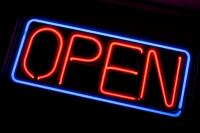 Retail stores understand the value of closing out the old and ringing in the new.
Maybe lawyers should too.
The start of a new year is the perfect time for sweeping out stale law office inventory and restocking the shelves with fresh goods.
It works for Dick's, Dollar General and the Disney Store.
Here are 10 ways to make it work for you:
Start with an ethics assessment. In 2013 did you receive one or more certified letters from the State Bar disciplinary department? If so, a goal for 2014 might be to brush up on the Rules of Professional Conduct. Sign up for an ethics seminar. Bring along your associates and paralegals. Make ethics an office-wide priority.
 Pay up. Have you paid your state bar dues? Did you know your license can be suspended if you don't? Pull out your checkbook today – or even simpler, pay online.
 Get your CLE. Have you fulfilled your mandatory continuing education requirements for 2013? If not, there's still time. Sign up for a 3-hour Lawyers Mutual seminar here.
 Prune the deadwood. Got any files that are deceased, comatose or otherwise inactive? Close them out. Send disengagement letters. Do a final financial accounting. Free up space in your cabinets – and on your to-do list.
 Do a status update on active cases. Start with the oldest ones first. "Check the statutes and deadlines to make sure that you won't miss anything," advises attorney and risk manager Douglas Chandler of Georgia. "Also, reassess clients and cases for validity, payment history, etc. If a client situation has changed for the worse, disengage or file a motion to withdraw. Remember that protection of the client's interests is paramount, as embodied in the Rules of Professional Conduct."
 Review your professional liability insurance policy. Look closely at the sections on coverage and exclusions. If your practice is growing, consider increasing your limits. Update the policy to reflect any changes in the firm. Calendar the date your premium is due.
Conduct an in-house audit of your people and processes. Think of this as the equivalent of an annual medical checkup. Evaluate the viability of your systems for calendaring deadlines and screening for conflicts of interest. Take the pulse of your personnel. Is morale good? Enthusiasm high? 
 Talk amongst yourselves. Communication can solve even the stickiest of problems. Make a vow in 2014 to create an office environment where everyone feels free to speak up and contribute ideas.
Be proactive. Successful retailers are always looking down the road for trends that might affect their businesses in good and bad ways. You should do the same. While you're at it, watch for red flags like systems that aren't being used and protocols that aren't being followed. Comb your case files for ticking time bombs.
 Blue light specials. Your fees are not set in stone. If you hit a dry spell, consider lowering fees for some services or offering discounts to certain clients.
Try these tips and you might find that closing some doors will open new, unexpected ones. 
Jay Reeves a/k/a The Risk Man is an attorney licensed in North Carolina and South Carolina. Formerly he was Legal Editor at Lawyers Weekly and Risk Manager at Lawyers Mutual. Contact jay@lawyersmutualnc.com, phone 919-619-2441.
For more information: Chandler Law http://www.chandler-law.net/knowledge-center/news-and-blog/77-2013-legal-ethics-year-in-review-part-2.html?goback=%2Egde_1780513_member_5822045903770386436#%21