10 Must-See Christmas Movies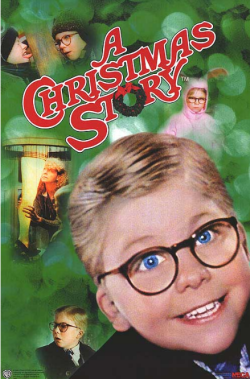 One of the best things about Christmas is the movies.
No other holiday even comes close to having as many classic films as the yuletide season.
Following are my Top 10 Christmas movies – please send us a comment listing your own picks.
10. Holiday Inn. Mix the following ingredients – Bing Crosby, Fred Astaire, the songs White Christmas and Easter Parade, plus a slew of other tasty Irving Berlin treats – and you've got a sweet concoction indeed.
9. Love Actually. This one made the list at the insistence of my daughters. Although rock and roll legend Billy Mack is one of my favorite Christmas characters, and the soundtrack – featuring Norah Jones, The Beach Boys and Otis Redding's unforgettable shredding of White Christmas – is a keeper.
8. Elf. Even folks not crazy about Will Ferrell like this one, mostly for its wide-eyed, innocent goofiness. Having Bob Newhart and Zooey Deschanel around doesn't hurt.
7. Rudolph the Red-Nosed Reindeer. The 1964 stop-motion animation has lost none of its charm, especially when compared with today's flat and soulless CGI offerings.
6. How the Grinch Stole Christmas (1965 animated version). Boris Karloff's sinister baritone brings the Dr. Seuss story to life, and the artwork of Chuck Jones makes it a visual delight. Animation honorable mentions: A Charlie Brown Christmas, Frosty the Snowman.
5. Dr. Seuss' How The Grinch Stole Christmas (2000). People either love or hate this one, usually depending on their feelings about Jim Carrey. Count me in the love category. Max the dog is worth the rental price. And I crack up every time I see the Grinch perusing his social calendar – staring into the abyss, self-loathing, jazzercise – and fretting over whether to join the festivities in Whoville – But what will I wear?
4. Miracle on 34th Street. What's not to love about a movie where Kris Kringle is hauled into court? One of the few Christmas flicks ever to be nominated for Best Picture (it lost to Gentleman's Agreement). And the only one that asks the question: who was the Vice President under John Quincy Adams?
3. National Lampoon's Christmas Vacation. Clark, the house is on fire.
2. It's a Wonderful Life. Okay, I admit it. I get weepy every time I hear that bell ring at the end.
1. A Christmas Story. A true classic by any measure – the Bumpuses bloodhounds, the tongue stuck on the flagpole, the Red Ryder BB gun – this modest little 1983 film has become a TBS holiday tradition.
But the real reason I love A Christmas Story is because my late father loved it. He could recite the entire script from memory and he would laugh every time Ralphie's dad unwrapped his "major award."
I think of my father whenever I see the movie. His laughter fills my heart. He is right there with me.
And that, for me, is the real magic of Christmas.
Jay Reeves a/k/a The Risk Man is an attorney licensed in North Carolina and South Carolina. Formerly he was Legal Editor at Lawyers Weekly and Risk Manager at Lawyers Mutual. He resisted the urge to put Ernest Saves Christmas on the list. Contact jay.reeves@ymail.com, phone 919-619-2441.