10 Key Questions About Cyber Insurance Coverage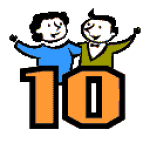 Do I need cyber insurance, and if so where can I get it? Is it expensive? And how exactly will it protect me and my clients?
These were some of the questions raised at an ABA Techshow forum titled "Cyberinsurance: Necessary, Expensive and Confusing as Hell."
The session came in the wake of a new survey that found 22 percent of solo and small firms reported a data breach in 2017 — an increase of eight percent from the prior year. Even more alarming: more than half of all small businesses close within six months of a significant breach.
"When it comes to managing a firm's cybersecurity risks, password regimens and encrypted backups are not enough," says ABA tech writer Jason Tashea. "You need cyber insurance."
In this respect, attorneys in North Carolina are lucky. They have an NCBA-endorsed provider that not only offers cyber insurance, but makes it easy to get.
"Although cyber insurance is confusing, the application process is simple," says Adam Pierce of Lawyers Insurance Agency, who says you can get a quote by phone and apply online in minutes. "There are many cyber products in the market, but not all are a fit for your firm. Which policy is best for you will depend on many factors, such as the size of your firm and your areas of practice."
First Line of Defense
Your first line of defense against a cyber attack is to have a security plan in place. But even the most careful firm is still vulnerable, says Sharon Nelson of Sensei Enterprises.
That's where cyber insurance comes in.
"Not all cyber policies are equal," says Pierce. "We only offer cyber coverage that provides the appropriate protection. More important than the coverage, you want to make sure your cyber carrier has an experienced team in dealing with data breaches."
Cyber insurance is still a relatively new area, and lots of companies offer different types of products. Even some agents aren't completely clear on what they're selling.
For that reason, it is wise to choose an agent with experience working with lawyers and law firms.
"There are so many carriers out there, yet so few insurance professionals understand the coverage," says Pierce. "Work with a broker who understands the coverage, and also understands the risks that affect law firms."
Key Questions to Ask Your Cyber Carrier
"Much of the confusion regarding cyber insurance revolves around the most basic components of coverage," says Pierce. "Cyber insurance is primarily concerned with covering a data breach.  Many assume cyber policies cover the theft of funds. Some do in a limited capacity, but many don't. Crime insurance is the traditional method for covering the theft of funds."
 Here are 10 key questions to ask your insurance agent:
How much coverage do I need?
If my firm deals with sensitive client data like health care or financial information, should I have higher limits?
Are coverage terms negotiable?
What does the policy cost?
How can I pay my premiums?
Will the policy cover legal and forensic costs?
What about the costs of credit monitoring and notifying clients?
Are there any major exclusions to coverage?
Does it matter whether my data is stored in-house or with a cloud vendor?
How long does coverage last?
The bottom line: it costs nothing to talk with an agent and get answers. The cost of not doing so can be astronomical.
Sources:
Lawyers Insurance Agency http://www.lawyersinsuranceagency.com/service-areas/business/cyber-liability