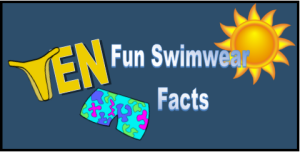 It looks like a 66-year-old New York lawyer who refused to wear Speedos while taking a lifeguard test will get his day in court after all.
For a while there, it looked like Roy Lester's age discrimination lawsuit against the New York parks department was dead in the water.
Lester worked for years as a seasonal employee at Jones Beach State Park before losing his lifeguard job at age 57. He signed up for a lifeguard recertification test in an effort to get rehired.  But the park wouldn't let him take the test because he showed up in boxer-style swim trunks instead of the required Speedo.
"After being denied rehire based on his swimsuit style twice, Lester filed an employment discrimination suit alleging he was discriminated by Jones Beach based on his age," according to this source. "Lester alleged he was the oldest applicant to show up to take the lifeguard test and that he was discriminated against for wearing a swimsuit commonly worn by older individuals. Lester also alleged, and the appellate court agreed, that younger applicants were wearing various different types of swimsuits and – unlike him – were not prohibited from taking the test."
A trial judge granted the defendant summary judgment, but the appellate court reversed, saying Jones Beach had not shown good reason for requiring a Speedo.
"The defendant failed to eliminate all triable issues of fact as to whether it had legitimate, nondiscriminatory reasons for refusing to allow the plaintiff to take the test for new hires in a 'jammer' swimsuit," according to the opinion.
But the court also ruled it was too early for the plaintiff to swim a victory lap.
"The plaintiff also failed to demonstrate his entitlement to judgment as a matter of law since he did not eliminate all triable issues of fact as to whether the defendant's reason for not allowing him to wear a 'jammer' during his new hire test was legitimate and nondiscriminatory or pretextual."
10 Fun Facts About Swimwear
The most expensive swimsuit in the world is a $30 million bikini made with more than 150 carats of flawless Steinmetz diamonds set in platinum.
A popular style of men's swimwear in the early 1900s was the "Topper," which had an upper portion that could be unzipped from the trunks. Unfortunately, men who went topless were often arrested for indecent exposure.
In 1907, Australian swimmer Annette Kellerman was arrested for wearing a one-piece suit that showed her arms and legs.
Jantzen changed the name of its swimwear line in the 1920s from "bathing suits" to "swimming suits" because it sounded more athletic.
The word "thong" means "dental floss" in Brazil.
In Victorian times, women entered the water by way of a bathing machine – a horse-drawn carriage rolled into the surf – so that they could not be seen from shore. The "swimwear" covering their bodies weighed more than 20 pounds when wet.
In Australia, swimsuits are known as "cossies." In the UK and Ireland, they are called "togs."
Women's swimwear makes up 70 percent of the international market, children's 13 percent and men's approximately 17 percent.
China is the world's largest exporter of swimwear, with around 70 percent of global shipments.
The bikini is named after the islands in the Bikini Atoll in the North Pacific's Marshall Islands where the U.S. tested the atomic bomb in 1946.
Sources: