The Education of the NC State Bar Executive Director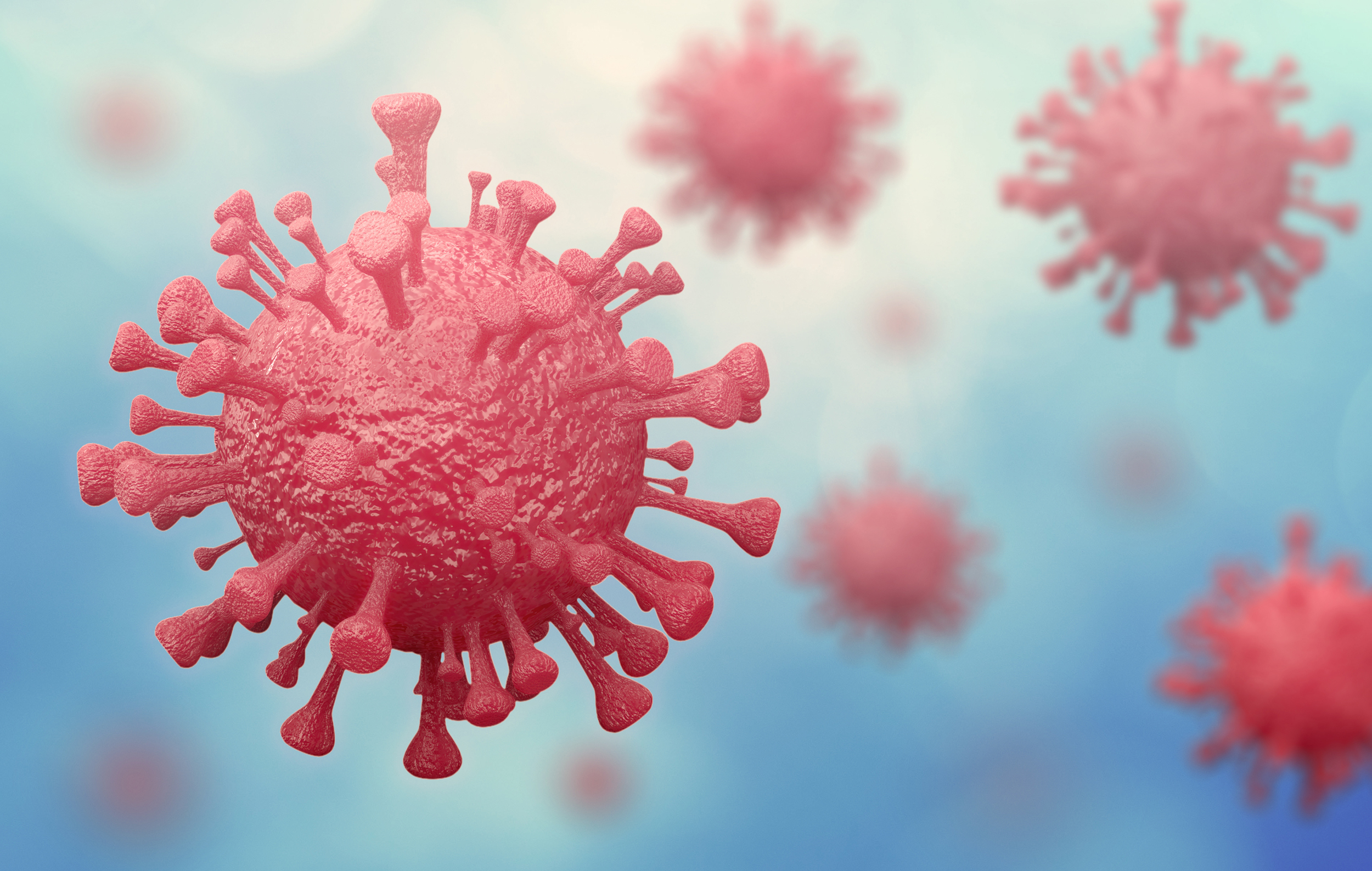 In the avalanche of words written about the impact of COVID on our profession, one account – penned by the head of the North Carolina State Bar – stands out as particularly interesting and insightful.
It also puts a distinctly human face on the daunting task of crisis management.
Alice Mine is the author of The Education of an Executive Director: Excerpts from a Journal (During the Time of COVID-19), which appeared in the Summer 2020 edition of the NC State Bar Journal.
The piece is a first-person chronology of the author's evolving thoughts, feelings and tough decisions in the first several months of the pandemic. It begins with a journal entry from the first day of the year – which seems like a lifetime ago and, in hindsight, almost comically ironic:
"January 1, 2020: Happy New Year! Looking forward to an unexciting second year as Executive Director. Ransomware attack on the State Bar computer network last October was all the challenge to my nascent management skills that I need for a while."
Little did she know that her challenges were just beginning.
You're not alone in the pandemic when you're insured with Lawyers Mutual. Our Byte of Prevention Blog and email newsletter "Practice Reimagined" brings you tips, pointers and valuable links to help you survive and thrive in the new normal.
Below are some excerpts from The Education of an Executive Director, written by Alice Mine.


January 4: Something in the news today about pneumonia-like illness people picked up at a live animal market in Wuhan, China. Glad we don't have those markets here. NASTY!
January 23: Looks like the virus in China spreads between humans. China locking down everything in Wuhan. Setting up temporary hospitals…. Apparently, it's like a bad flu, nothing as serious as Ebola, thank goodness.
February 14-19: Great trip to California for friends' daughter's wedding. Went to lots of nice restaurants in LA … Lots of folks from all over the world (groom is from Wales) at the wedding. Lots of dancing with guests really mixing it up.
February 28: [A] lovely lunch with son-in-law, Eric. When I mentioned the virus and my concern about children, especially my grandchildren, he laughed and said it's old people who are most at risk. Then he gave me a meaningful look. Disconcerting.
March 3: I never know whether to use the generic "coronavirus" or specific "COVID-19"? Need to read more about this. Easier to type "coronavirus" than use all caps.
March 9: Hearing more and more about the need to wash our hands and to practice "social distancing." May need to have some employees work from home to keep down the number of people coming into the building. I'm hopeful this will blow over soon but, just in case, I held a "Business Continuity Planning (BCP) Meeting" today of key management employees to talk about planning for potential remote work and what we should be doing in a building with 80-plus employees. HR staff is going to study the CDC and NC Department of Health and Human Services recommendations. Posting signs in the bathrooms and kitchens to remind people to "stay calm and wash your hands." Feeling good about my insight to plan ahead and especially about the cool name for the meeting.
March 10: ABA cancelled the Bar Leadership Institute in Chicago scheduled for Thursday and Friday this week. Too many attendees told the ABA they weren't coming.
March 11: The lightbulb just clicked on: this coronavirus stuff is serious. Riding the bus to the office this morning, I read Coronavirus: Why You Must Act Now by Tomas Pueyo. The subtitle is Politicians, Community Leaders, and Business Leaders: What Should You Do and When? … It's not the individual concern that I might get sick that's important, but the overarching concerns that we won't be able to take care of those who are sick and our health care system will collapse. Collective action is needed.
March 12: Drove to work from Chapel Hill to Raleigh on an eerily vacant Highway 40…. ACC Tournament—cancelled. One Day University lectures for Saturday morning— cancelled. Playmakers Repertory Theater Saturday night performance—cancelled. 40th Judicial District Bar meeting and State Bar presentation in Asheville—cancelled. Easter weekend in NYC with grandkids— cancelled. Trip to Japan—cancelled. Emergency conference call with Chief Justice to ask for our assistance in notifying the members of the bar of her impending order on the closure of the courts. Took the call on my drive home by pulling off at the exit for the PNC arena. Here is the weird thing: hundreds of teens and young people streaming by me to attend a Billie Eilish concert. What's wrong with this picture?
March 15: Mother-in-law's 99th birthday celebrated by waving at her through the glass door of her skilled nursing facility.
March 16-20: Governor's orders closed public schools, restaurants, and bars. On Thursday decided, with ABA staff, that the National Conference on Professional Responsibility in late May in New Orleans must be cancelled. The right decision, but a hard one: I spent the last six months chairing the planning committee for the two-day conference. We plan, God laughs.
March 22: Email to entire staff Sunday, 11PM: I have decided that the State Bar should reduce its in-office staff to the bare minimum. Effective as of tomorrow… all employees who are able to do so will be working remotely; all other employees will be instructed not to come to the office…all employees will be paid as usual…. Executive directoring is hard. But I'm blessed to have a great staff that is totally dedicated to their work and that I don't have to furlough anyone.
March 23-27: Set up home office. Communicating via email and cell phone. Not so bad. Weird to have the husband downstairs. Taking morning and evening walks with Mark to stretch my legs and my head. Maybe this is a taste of retirement?
Groundhog Day #8 (March 30, 2020): Every day is a barrage of lobbing emails back over the net. Another voluntary Zoom meeting with the staff. So good to see the faces of my people. Everyone in good spirits.
Groundhog Day #12 (April 3, 2020): Is it April already? Watching the trees turn green and fill out from my home office window is a real treat. Sent another Friday email to the entire staff to stay connected: Thank you for all that each of you is doing to advance the work of the State Bar, no matter how difficult that is from a remote work place, and to help our community collectively to lower the curve and save lives, possibly our own. It is hard to be patient when we want our lives—at work and at home—to return to normal.
Groundhog Week #4 (April 13-19, 2020): Council meetings via Zoom were amazing! Staff support for the councilors during the meetings was exceptional. The councilors and public members all took to the format with relatively few technical difficulties. The work of the committees and of the council got done! Could this signal a real sea-change in how we work and meet going forward? Another Friday message to the staff: This has been an amazing week. I am still in a daze over the fact that we actually pulled it off: a State Bar quarterly meeting held remotely.
Groundhog Week #5 (April 20-26, 2020): Experiencing Zoom fatigue. During a videoconference, I can't seem to stop looking at my own image, instead of the other meeting participants…. Friday message to staff: When I asked a few of your co-workers to share their reflections on their lives over the past five weeks (is it really that long?), their responses contained a common theme: finding silver linings to the clouds we now find ourselves in. Gratitude for the opportunity to watch a newborn master new skills, to slow down, to be thankful for our blessings and find ways to help others, these are the things they mentioned.
My silver lining is having the opportunity to really observe the spring unfolding, each day bringing more green into the view from my home office window and into my twice daily walks. It has been a beautiful spring—one for the record books, indeed.
Read the entire article here.
Jay Reeves is author of The Most Powerful Attorney in the World. He practiced law in North Carolina and South Carolina. Now he writes and speaks at CLEs, keynotes and in-firm presentations on lawyer professionalism and well-being. He runs Your Law Life LLC, which helps lawyers add purpose, profits and peace of mind to their practices. Contact jay@yourlawlife.com or 919-619-2441.