How to Welcome Remote Workers Back to the Law Office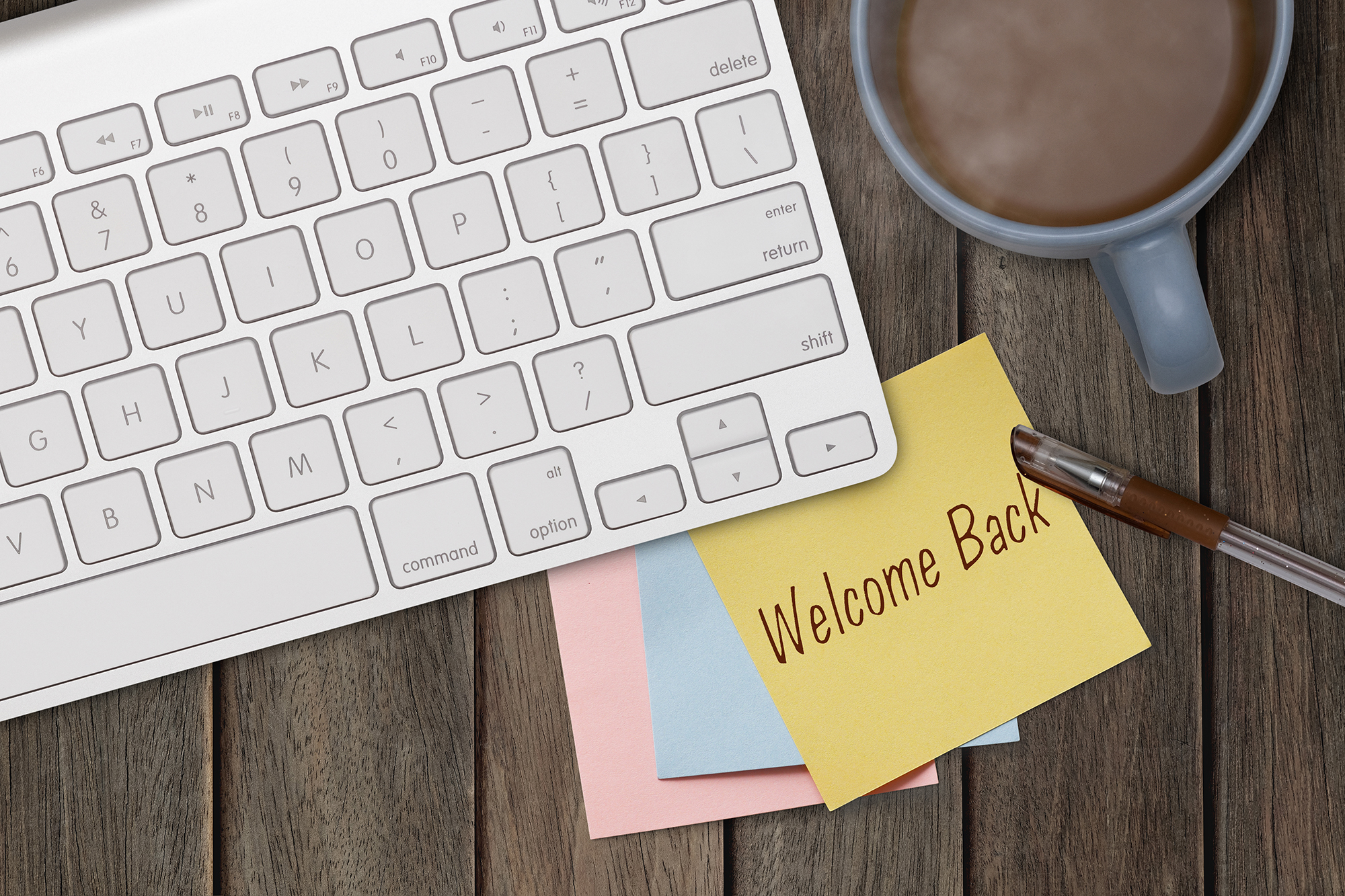 As your team returns to the office post-pandemic, you can show your appreciation – and lessen the inevitable stress – by throwing a celebration for all the birthdays, work anniversaries, and other milestones that occurred in the past 18 months.
And if you aren't inclined to throw a shindig, you can just say thank you.
"Never underestimate the power of a simple 'thank you,'" writes Lauren Wingo for the US Chamber of Commerce website CO. "Start sneaking in thank-you's more often during Zoom or in-person meetings with your employees. A 2019 study found that employees prefer receiving positive feedback during one-on-one meetings. These meetings can be as simple as inviting them into your office for congratulations, relaying your appreciation while passing in the hallway or thanking them over a Zoom call."
Another tip from Wingo: "Give your employees a chance at the end of a general weekly meeting to give 'props' to other team members. This can be anything from a shoutout for a job well done to thanking them for assistance on a project. As a manager, call out who has done an exemplary job that week and acknowledge their achievements. Be sure to switch off the employees you recognize each week and that you are relaying each team member's strengths."
Some other suggesting: take the team out to lunch – or order breakfast in; offer flex time or give extra time off as staff re-acclimates; express your gratitude on social media; throw a picnic at a nearby park; host a field day or team-building event; sponsor volunteer opportunities that are meaningful to staff.
"When you provide opportunities for your employees to give back to their community, you show that you care about the well-being of the community and the contributions your employees can offer," writes Wingo. "Give your employees the day off to donate their time to a charitable event or devote an entire business day to a shared cause. Employees will feel good about giving back and appreciate that their work is making a difference."
Read the article "8 Low-Cost Ways to Show Employee Appreciation" here.
Lawyers Mutual is here to help you navigate the new normal. Our email newsletter "Practice Reimagined" offers timely tips, pointers and valuable links on wellness, work-life balance and quality of life – delivered straight to your in-box. Lawyers helping lawyers. It's what we've been doing more than 40 years.
NC Rule of Professional Conduct 5.3: Responsibilities Regarding Nonlawyer Assistants
With respect to a nonlawyer employed or retained by or associated with a lawyer:
(a) a principal, and a lawyer who individually or together with other lawyers possesses comparable managerial authority in a law firm or organization shall make reasonable efforts to ensure that the firm or organization has in effect measures giving reasonable assurance that the nonlawyer's conduct is compatible with the professional obligations of the lawyer;
(b) a lawyer having direct supervisory authority over the nonlawyer shall make reasonable efforts to ensure that the nonlawyer's conduct is compatible with the professional obligations of the lawyer; and
(c) a lawyer shall be responsible for conduct of such a nonlawyer that would be a violation of the Rules of Professional Conduct if engaged in by a lawyer if:
(1) the lawyer orders or, with the knowledge of the specific conduct, ratifies the conduct involved; or
(2) the lawyer is a principal or has comparable managerial authority in the law firm or organization in which the person is employed, or has direct supervisory authority over the nonlawyer, and knows of the conduct at a time when its consequences can be avoided or mitigated but fails to take reasonable remedial action to avoid the consequences.
Sources: US Chamber of Commerce CO; NC Rules of Professional Conduct 5.3