How to Convince Your Firm to Let You Work Remotely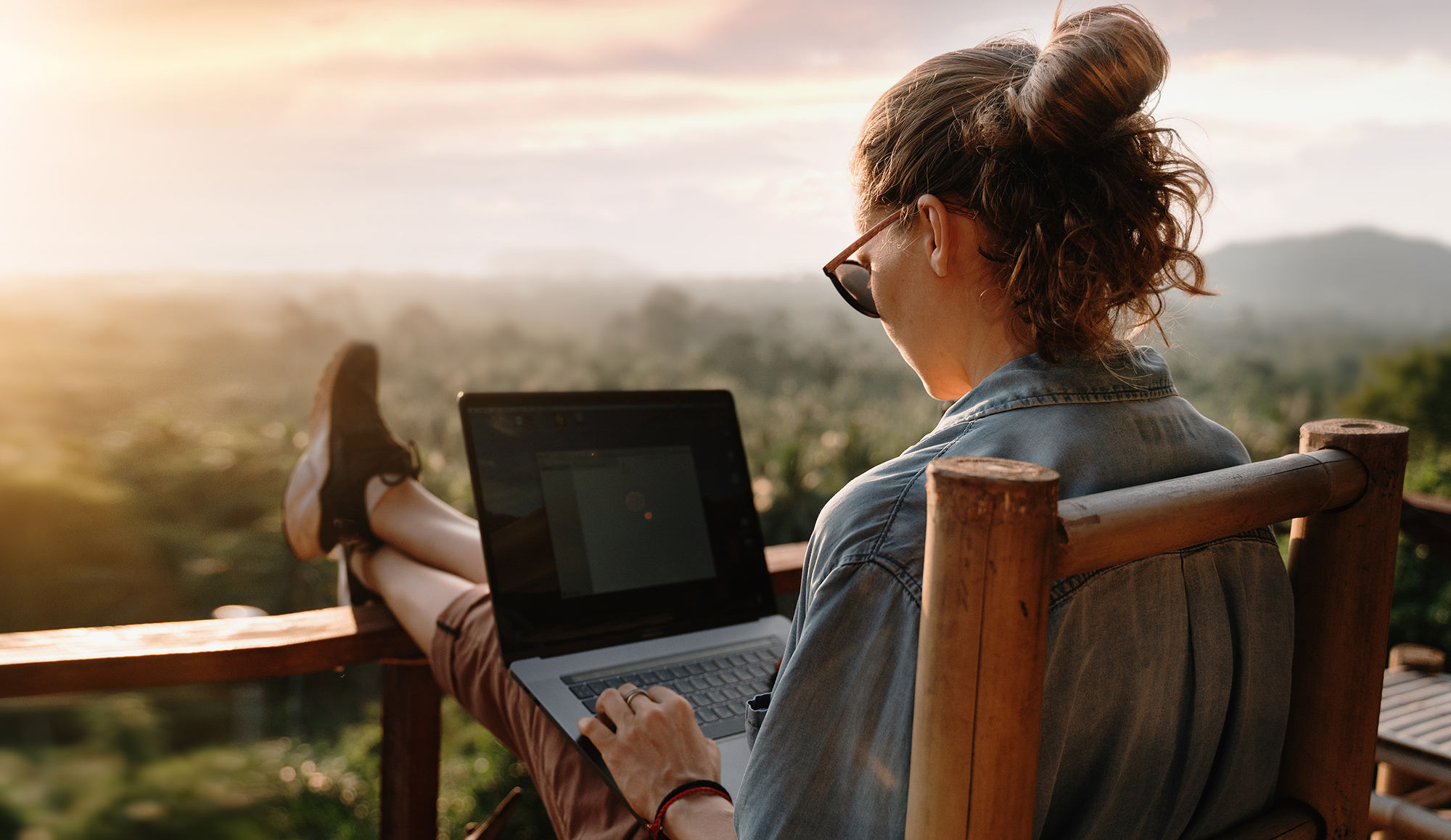 If you want your team to buy into your firm's remote work policy, be sure to let them know that working from home is neither a perk nor a privilege.
It's a way to keep them and their families safe and healthy. A side benefit: it boosts your ability to recruit and retain top talent.
And if you or members of your team are having trouble transitioning to remote work, try it on an experimental basis and see how it goes.
"Nothing works better than to present change in the framework of an experiment," says legal staffing CEO Chere Estrin. "If you present your case as an experiment, no one fails, no one has mud on their face. It's the experiment that fails, not you, not your boss. Set a time frame such as 3 months and evaluate your progress on a regular basis."
When you're insured with Lawyers Mutual, you'll get the latest information and resources on maintaining work-life balance. We've been keeping North Carolina lawyers and firms safe and successful for more than 40 years.
How an Employee Can Make the Case to Work Remotely
What if you're an associate or employee who wants – or needs – to work from home but your firm doesn't allow it? Estrin suggests the following seven steps to help make your case.
Step one: ask yourself why you want to do it. "Before talking to your boss about your aspirations to work remotely full-time, spend time thinking about the primary reasons you want to work remotely, and what remote work would look like in your role," writes Estrin. "If you want to work remotely to achieve a better work-life balance, think about what your ideal level of work-life balance is. If you want to work remotely to reduce time spent commuting, think about what you'd rather be doing with that time."
Step two: propose doing it on a trial basis. Three months is a good time frame.
Step three: show how it will benefit the firm. "Most likely, the firm cannot imagine how this would work on a continuing basis. Frame the conversation with the benefit for the firm in mind: You want to provide quality work and need quiet space to do your best work."
Step four: make it easy on your firm. "It may be helpful to discuss your proposal with HR and other managers. Were you successful during the pandemic? Was the firm pleased with your work? Point that out. Show them several difficult projects that were successfully accomplished by working remotely."
Step five: describe the specifics of your remote office set-up. "Is it at home or at a co-shared space? Discuss how you will handle firm materials and assets in a responsible and secure way. Share a picture of what your work space would look like so they can picture you working."
Step six: set regular working hours. "Some companies actually have software that counts the keystrokes and penalizes you if there are not enough keystrokes in any given hour," writes Estrin. "This type of micro-management is for the birds. Gain trust from your employer by meeting deadlines and being available during working hours."
Step seven: put your plan in writing. "It will show them that you really thought this out and are prepared."
Source: The Estrin Report
Jay Reeves is author of The Most Powerful Attorney in the World. He practiced law in North Carolina and South Carolina. Now he writes and speaks at CLEs, keynotes and in-firm presentations on lawyer professionalism and well-being. He runs Your Law Life LLC, a training and consulting company that helps lawyers add purpose, profits and peace of mind to their practices. Contact jay@yourlawlife.com or 919-619-2441.