7 Tips for Creating Online Content That Attracts New Clients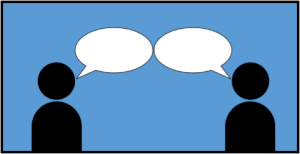 To get the most out of Facebook, Twitter and LinkedIn, you have to maintain an active presence by posting at least several times a month.
Daily posts – which can be as quick and easy as a one-sentence news nugget – are even better.
On the other hand, if you're posting only once a month or less, you're not likely to reap any benefit, says this source. In fact, you might even be hurting your brand by coming across as lazy or behind the times.
Here are three tips for boosting interest in your social media campaign:
Use images. A compelling photo will get up to 150 percent more likes, clicks and retweets than text alone.
Don't rely on links. Linking a post from one platform to another doesn't add new followers.
Go easy on intra-firm news. Nobody outside your office and the immediate family is dying to hear about your new hire or the fresh wallpaper in the lobby.
Pro Tips for Online Content
Three-quarters of all law firms have a social media presence, according to the latest ABA Legal Tech Survey.
But while setting up a Facebook account is easy, keeping it relevant is harder. Here are some pointers for creating great content, courtesy of The Fashion Blog:
Engage with others and be sure to reply when others engage with you. Start a dialogue about a trending or emerging issue. Check out what social media channels your competitors and potential clients are using. Remember that quality content is key, not the quantity of social media accounts. (Teresa Bosso, Proxy PR)
The trick is to dive into the content stream in a certain area, and figure out who the active experts are. Aggregate them, in some fashion, so that you become aware of their posts, and repost what they write, in your stream, which will also include your own content, which is then perceptually improved by association. (Jared Correia, Law Office Management Assistance Program)
Social media works best when it is specific, offers opinions and demonstrates expertise around a specific topic. No one cares about your press releases, so stop posting those things on social media outlets. It's lazy marketing. (Keith Wewe, Content Pilot LLC)
In addition to your website, you need — at the very least — to claim or create and fill out profiles on all the key legal directories and social platform that commonly appear on the first page of most searches. Not sure where to start? Type your name into a search engine and see which directories pop up, then do your best to complete those profiles. (Dan Lear, Avvo)
Live tweeting from a conference is a great way to get new quality followers. Find out the conference hashtag and speakers' Twitter handles, so you can tweet using those. (Sayre Happich, The Bar Association of San Francisco)
Hashtags, the #now #ubiquitous #method of labelling tweets as belonging to a particular conversation or topic, are a great way of gaining exposure to an entire new audience or targeting your messaging in real-time to an audience discussing a trending topic. (Derek Bolen, Clio)
Creating the relationships that blend between social media and real life seems to be where the magic happens. (Chad Burton, CuroLegal)
What social media tips would you suggest?
Sources:
Thomson Reuters http://blog.legalsolutions.thomsonreuters.com/current-awareness-2/lawyers-seek-more-tech-training-aba-survey-finds/