2020 Holiday Shopping is Going Online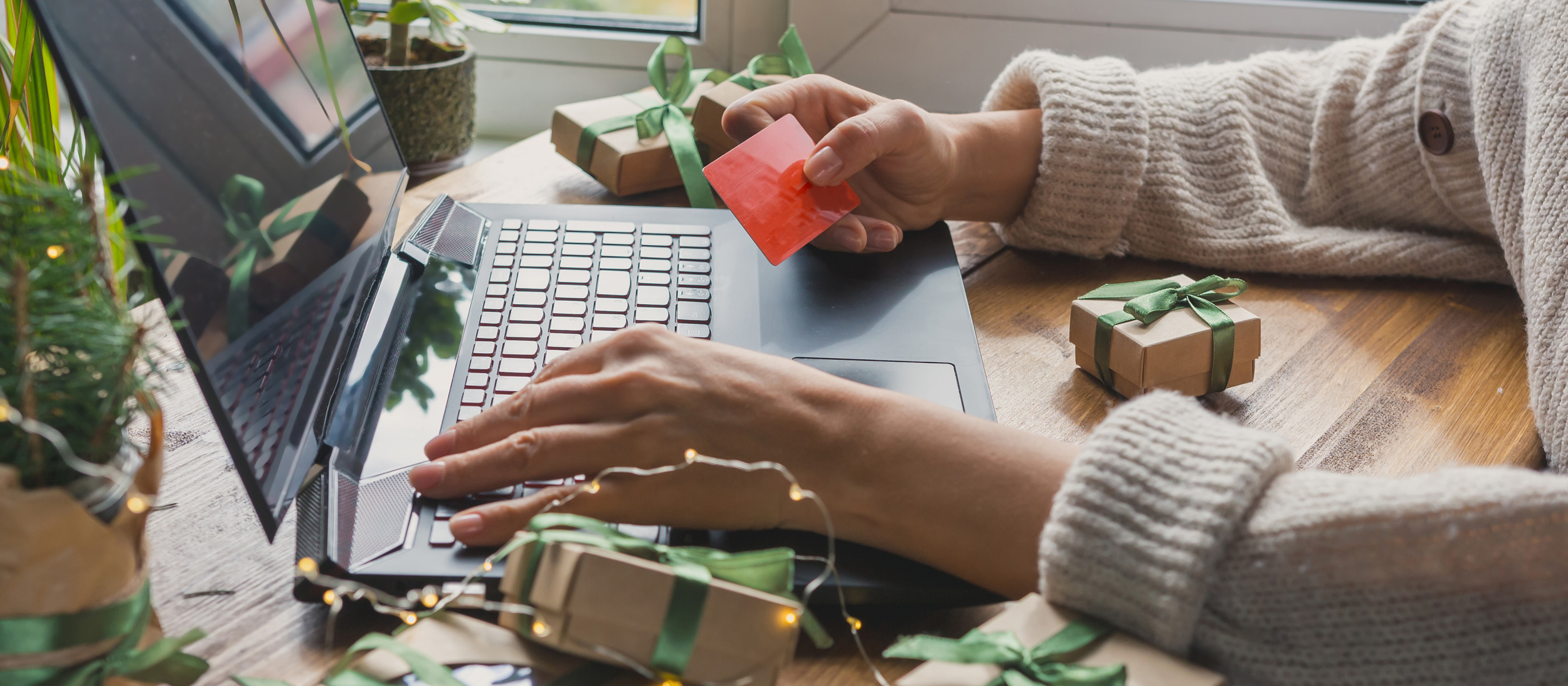 If you're ready to get started on your holiday shopping, better make sure your Internet connection is reliable.
That's because a whopping 67 percent of consumers say they intend to do much or all of their gift-buying online this year. Only three percent say they plan to hit the malls.
And you'd better start early. Because of COVID-created supply chain disruptions, some popular merchandise will be unavailable or hard to get, and delivery times could be lengthy.
"Retailers are gearing up for their most important time of the year, and it will be unlike any other holiday season they've ever experienced," writes Joan Verdon for CO. "The holiday season will start earlier and require merchants to overcome shipping and supply challenges and find new ways of connecting with shoppers."
If you practice law in North Carolina, there's no need to stress out when it comes to shopping for professional liability coverage. Just contact Lawyers Mutual. Since 1977, Lawyers Mutual has been the only company to continuously provide malpractice coverage to our state's lawyers. It's what we do. It's why we're here.\

6 Holiday Shopping Tips for 2020
Don't wait too long. Last year, half of consumers said they intended to do much of their shopping in-person. This year, two-thirds plan to do it from home. For shoppers, that means it's first-come, first-served as retailers try to keep up with online demand.
Forget experiential gifts. This is not the year to give loved ones a gym membership, cooking classes, or a dream vacation to Belize. Stick with hardy perennials like jewelry, toys and hideous holiday neckties.
Support your favorite brands. As businesses struggle with the pandemic, they're relying more than ever on customer loyalty to survive. Show your support with your dollars. "More than 80 percent of those surveyed said they are more likely to buy from brands that create an emotional connection with them," writes Verdon.
Shop local. All businesses have been hurt by COVID, but among the hardest hit are small establishments like restaurants, entertainment venues and bars that depend on foot traffic. Help them out by purchasing merchandise and gift cards and buying tickets to their virtual events.
Consider new ways to shop. "Retailers are modifying their in-store shopping experiences so that shoppers feel safe during the ongoing health crisis," reports the New York Business Journal. "In addition to curbside pickup and buy-online-pickup-in-store, which has skyrocketed 500 percent during the pandemic, as well as pop-up activity … retailers are adopting 'in-and-out' shopping, allowing shoppers to look at merchandise and consult with sales associates inside the store while paying for purchases, getting gifts wrapped and making returns outside in common areas or outdoors."
Stay positive. "RetailMeNot found that 66 percent expect to spend as much or more than they did last year," writes Verdon. "Retailers, however, are betting Americans will be in a gift-buying mood. According to RetailMeNot, 86 percent of retailers are planning for holiday shoppers to spend more than in 2019, and 88 percent are optimistic that they will outperform their 2019 holiday results."
What about you? How do you plan to do your holiday shopping this year?
Jay Reeves is author of The Most Powerful Attorney in the World. He practiced law in North Carolina and South Carolina. Now he writes and speaks at CLEs, keynotes and in-firm presentations on lawyer professionalism and well-being. He runs Your Law Life LLC, which helps lawyers add purpose, profits and peace of mind to their practices. Contact jay@yourlawlife.com or 919-619-2441.