Will You Find Yourself in Bankruptcy Court Following Wellness International?
"To hear the principal dissent tell it, the world will end not in fire, or ice, but in a bankruptcy court." - Justice Sonia Sotomayor
For those of us who practice bankruptcy law, it's oddly comforting to imagine that we might spend our final moments in a familiar courtroom surrounded by our colleagues instead of fighting a natural disaster.  We realize, though, that for many of our fellow attorneys and clients, being forced to litigate in bankruptcy court is a fate to be avoided at all costs.  If you're in that camp, allow me to console you - a little.    
If you normally stay as far away from bankruptcy as you can and think the Supreme Court's recent ruling won't affect you, think again.  Here's how the issue might arise.  Say you're a transactional attorney, and you helped a small, local business acquire assets from another local company.  Both companies appear to be solvent, and the deal is considered a success.  Eleven months later, you get a call from your client saying they've been sued by the bankruptcy trustee for the seller (now a chapter 7 debtor), alleging claims for fraudulent transfer and civil conspiracy.  Moreover, your client says they now realize they have claims against the seller for breach of representations and warranties in the asset purchase agreement.  Or say you're a trusts and estates attorney representing the son of a wealthy deceased man who left all of his assets to his son in a will.  The deceased left behind a significantly younger new wife, though, and she challenges the will in court, claiming that her husband promised to leave substantial assets to her and the son tortiously interfered with that promise.  The widow enters bankruptcy, and the son files a proof of claim and starts an adversary proceeding in bankruptcy alleging damages from defamation by the widow.  The widow responds with counterclaims against the son.  (Hint:  Google Anna Nicole Smith.)  Can and should all of these claims be tried in bankruptcy court?  What if there is a jury demand on certain claims?
In Wellness International Network, Ltd. v. Sharif, 135 S. Ct. 1932 (2015), the Supreme Court continued to outline the contours of judicial power that can be exercised by bankruptcy judges.  The debate arises because bankruptcy judges are appointed under Article I of the United States Constitution rather than Article III, which controls appointment of federal district court judges.  Bankruptcy judges are judicial officers of the United States district courts under which they serve.  District courts have original jurisdiction over bankruptcy cases and related proceedings, and universally enter standing orders referring all such cases and proceedings to the bankruptcy courts in their district.  The reference is automatic, so debtors file their bankruptcy petitions directly in bankruptcy court.  Subsequently, the district court can withdraw from bankruptcy court the reference of an entire case or a single matter in controversy. 
Once a matter is in bankruptcy court, the Bankruptcy Code provides that a bankruptcy judge's authority depends on whether the matter is a "core proceeding" or a "non-core proceeding."  In a core proceeding, the Code provides that a bankruptcy judge can enter final orders and judgments subject to ordinary appellate review by the district court.  In a non-core proceeding, a bankruptcy judge's authority is limited to hearing the matter and submitting proposed findings of fact and conclusions of law to the district court for de novo review.  However, if all the parties to a non-core proceeding consent, the bankruptcy court can enter a final judgment subject to ordinary appellate review by the district court.   
This is where it starts getting complicated.  The difference between core and non-core proceedings is somewhat proscribed by statute, but often subject to dispute.  In addition, thanks to judicial interpretation in recent years, even for some core proceedings the bankruptcy court's authority is limited to handling pre-trial proceedings and submitting proposed findings of fact and conclusions of law to the district court for de novo review, rather than entering a final judgment.
In the Wellness case, the Supreme Court addresses whether the Constitution allows bankruptcy courts to enter final judgments if all the parties to the matter at issue consent, even if the matter is a type of core proceeding over which the bankruptcy court's authority would otherwise be limited.  This question was answered affirmatively by Justice Sotomayor, writing for the majority and poking fun at the dissent, which predicts danger will arise from sharing the district court's power in this way.  The Court also held that a party's consent can be express or implied, as long as it's "knowing and voluntary."  The Court remanded the case to address whether implied consent had occurred in the case, so it's not yet clear what constitutes knowing and voluntary consent to adjudication in bankruptcy court.
Meanwhile, if you have a matter in bankruptcy court that you want adjudicated elsewhere, be careful.  Realize that consent to adjudication of certain types of counterclaims may be implied from such routine actions as filing a proof of claim in the bankruptcy case.  Don't wait to decide that you need to seek adjudication elsewhere.  Object early and often on the record to adjudication in bankruptcy court, and proceed promptly with your best alternative.  In some circumstances, a motion for the bankruptcy court to abstain from hearing the matter will be the most appropriate strategy.  Alternatively, you may have grounds to file a motion to withdraw the automatic reference to the bankruptcy court so the matter returns (theoretically) to the district court for adjudication.  And if all else fails, remember that for some of us, being in bankruptcy court is not a fate worse than death, and we would be glad to help you.
About the Author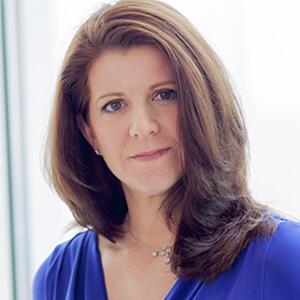 Lisa Sumner
Lisa Sumner is a partner at Poyner Spruill LLP where she leads the firm's Creditors' Rights & Bankruptcy attorneys.  Ms. Sumner represents secured and unsecured creditors in bankruptcy, defends bank-related litigation and counsels members of the bankruptcy bar in avoidance and defense of legal malpractice claims.  Ms. Sumner has practiced and is licensed in North Carolina, South Carolina and Virginia.  She is President-Elect of the Carolinas division of the Turnaround Management Association, active in the Business Bankruptcy Subcommittee of the ABA Section of Business Law, and serves on the North Carolina Bar Association's Bankruptcy Council.  She received her JD from Duke University School of Law in 1994.
Read More by Lisa >