Whole Lawyer Wellness
Over the past year, I have been traveling across the state talking to lawyers about well-being. The response has been overwhelmingly positive. I have been deeply moved by the flood of emails, phone calls, and letters from insureds expressing their appreciation for the content. My commitment to lawyer well-being extends beyond Lawyers Mutual presentations and articles. I am also actively involved in providing written content for the Lawyers Assistance Program (LAP), and I've had the privilege of delivering programs with the LAP on well-being and resilience. The message we have received is clear. Our insureds are hungry for tools to help them deal with the sometimes-overwhelming stress of practicing law.
At Lawyers Mutual, we pride ourselves on listening to our insureds and responding with resources to meet needs as they arise. This is why we have decided to launch Whole Lawyer Wellness with Will Graebe. In Whole Lawyer Wellness, we will offer tools and tips to improve mental, physical, and emotional health. We also hope to move the needle when it comes to talking openly about mental health. For too long, it has been taboo for lawyers to talk about mental health struggles. This has taken a toll on lawyers in the form of disproportionately high rates of anxiety, depression, and other mental health issues. In the past year, I have observed a willingness of law firm and bar leaders to confront this problem. Working together, we can change the narrative.
Well-being is not a one-size fits all endeavor. Each lawyer must find what works for him, her, or them. That might mean an active meditation and mindfulness practice. Or it could involve a regular exercise regimen. Some might find gratitude and service practices most helpful. Other lawyers will find relief by spending time in nature. Hopefully, all lawyers will incorporate a focus on relational connection and a positive mindset. At the end of the day, your well-being journey will likely include a multiplicity of these and other practices. You know yourself better than anyone else. If you listen to your body, your thoughts, and your emotions, you will come to know what is most effective for you. We will do our best to offer you suggestions and insight into scientifically validated wellness practices and the latest neuroscience relating to these tools.
You can start your well-being journey right now. Close your eyes, take a deep inhale, and exhale slowly. Let go of any tension in your neck and shoulders. Soften the muscles in your face. Now, take another deliberate breath in and out. If you find yourself ruminating on a negative thought or worry and catastrophizing worst-case scenarios, stop and just notice that thought without any judgment and begin to imagine what the best-case scenario might be and sit with that thought for several seconds. Congratulations, you have just engaged in a moment of mindfulness. You have activated your parasympathetic nervous system and instigated a positive shift in the chemicals within your brain and changed from a negative mindset to a positive mindset. As we progress, we'll delve deeper into these and other well-being practices and explore their nuances.
About the Author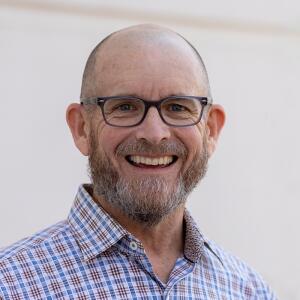 Will Graebe
Will Graebe came to Lawyers Mutual in 1998 as claims counsel. In 2009, Will became the Vice President of the Claims Department and served in that role until 2019. After a two-year sabbatical, Will returned to Lawyers Mutual as claims counsel and relationship manager. In his role as claims counsel, Will focuses primarily on claims related to estates and trusts, business transactions and real estate matters. Will received his J.D. from Wake Forest University School of Law and his undergraduate degree from Stetson University. Prior to joining Lawyers Mutual, will worked in private practice with the law firm of Pinna, Johnston & Burwell.
Read More by Will >