What's the Right Malpractice Protection for You?
Do you know what your lawyer's professional liability (LPL) insurance covers before you need to know what it actually covers?
To avoid finding yourself with LPL insurance that does not cover what you truly need- choose the one that is right for you. Here are some factors to consider when choosing the right LPL insurance according to JoAnn L. Hathaway in Legal Malpractice Insurance in One Hour for Lawyers. 1
Ways to purchase
There are different insurance professionals that may assist you in finding the right LPL insurance for you. Understanding the different types of insurance professionals may help you understand what to expect.
The Direct Insurance Carriers: choose to remove the insurance agent altogether and instead offer their policies directly to their insureds. The direct-write carrier will know its insurance policy better than a third party and allows for negotiation between the carrier and the insured.
The Independent Insurance Agent "Retail Insurance Agent": requirements may vary by state but typically are required to be licensed property and casualty insurance producer (agent or broker). Independent Insurance Agents are independent contractors and may represent more than one insurance carrier. They own and control their own accounts and policy renewals and may be able to offer their insured a competitive edge over captive insurance agents.
Wholesale Agent or Broker: When an insured possesses a high risk or their coverage is beyond the agent's expertise, the agent may act as a middleman and seek a new agent (the wholesaler) to meet the insured's coverage.
Managing General Agent (MGA): is a specialized type of insurance agent/broker that is vested with underwriting authority from the insurer.
Captive Insurance Agent: typically, work for only one insurance company. Captive and independent agents represent their carriers not the insurance buyer.
The Insurance Broker: represent the insured and typically are not affiliated with any specific carrier.
Do you know your type of carrier?
Insurance carriers are regulated on a state-by-state basis, different types of carriers have different regulations, requirements for capitalization, and differences in what may occur when the carrier is unable to honor its claims.
Mutual Carriers: Policyholders in a mutual carrier have a collective ownership interest in the carrier's value. In mutual carriers the policyholder may be paid dividends, receive stock or some other financial compensation if the mutual carrier becomes a stock company, or receive a payout if the mutual carrier dissolves.
Bar-Related Carriers: are formed by state bar associations to provide coverage to their members. These carriers are also typically mutual carriers (as in NC Lawyers Mutual).
Other Admitted Carriers: are licensed by the state in which it is admitted and are covered by a guaranty fund that helps protect a carrier's insureds if the carrier is unable. Admitted carriers contribute into a state fund, based on a percentage of premiums to the fund, that help protect policyholders.
Nonadmitted "surplus lines" Carriers: are not necessarily financially unstable. Since nonadmitted carriers are not part of a state's guaranty fund they have more pricing flexibility and can generally insure higher risk insureds. Nonadmitted carriers are not completely free of state regulation- they must still comply with state licensing, filing, and reporting requirements.
Risk Retention Group Carriers: have been formed by commercial insurance consumers to spread their liability risk among the group. Risk retention group carriers are licensed in their state of domicile and may conduct business in other states without being subject to those states' regulations.
Stock Carriers: provide shares of stock to its owners
What to look for in a carrier?
Insurance carriers are not created equally. Premium cost should not be the sole basis in choosing your LPL insurance. Other factors to consider when searching for the right LPL insurance include: financial stability, policy provisions, coverage options, and claims handling practices. The financial rating can often be found for free directly on the carrier website. Ask the carrier if they offer risk management advice, claim avoidance and repair assistance. Will you be working with an attorney or an adjuster throughout the process and when a claim arises? Ultimately, the claims process can be stressful and tedious, having a local and experienced claims attorney can make all the difference. Ensure the carrier will be able to cover your practice area and specialization.
Possible coverage enhancement
What else is covered in addition to the LPL coverage? As a competitive edge some carriers offer coverage enhancements to entice their insureds. These can include:
Loss of earnings/per diem
Disciplinary proceedings
Claim repair
Subpoena assistance
 Do you know your type of policy?
LPL insurance policies are written on a claims-made basis. For coverage to apply under a claims-made basis the claim must first be made against an insured during the policy period and the date the act giving rise to the claim must fall on or after the retroactive date of the policy. Claims-made policies may merely require that the claim be made against the insured during the policy period (pure claims-made policies) or, more commonly, may also require that the claim be reported in a timely manner to the carrier during the policy period (claims-made and reported policies).
The LPL insurance application
As the application becomes part of the policy, it is vital that the information within the application is current and accurate. But why is so much asked?
The general information requested in the application will set the foundation for underwriting the LPL policy. Reports of known circumstances that might result in a claim and previous insurance carrier cancellation, refusal to renew, or declination to provide coverage help the insurer better assess any possible risks. Inquiry regarding previous coverage is important to establish continuous coverage to ensure there are no coverage gaps or overlaps and determine if adding an endorsement to the policy would be necessary.
Reports of the firm's attendance at CLE events is evidence of the firm's dedication to keeping up-to-date with current laws and practices minimizing malpractice risk. A carrier may inquire into sharing of office space to ensure proper administrative controls are implemented to minimize risk of claims arising from such an arrangement misleading the clients. A carrier has an interest in any prior or current involvement in disciplinary proceedings to determine attorney's claims risk.  Reports of involvement in a client entity with equity interest or service as a director or officer will aid the carrier to determine if it will be able to offer proper coverage.
Inquiry into the law firm gross revenues and profitability also help determine possible claims risk.
The more that is disclosed, the broader the coverage may be.
Avoid gaps in coverage when changing firms or carriers
Coverage for client representation during time spent at a prior firm may be covered if the prior firm maintains an insurance policy or acquires an extended reporting period (ERP) endorsement (ERE). To safeguard against any gaps in coverage, a departing attorney should consider acquiring their own ERP/ERE "tail" insurance. When joining a new firm, attorneys should ensure they know what they will be receiving under the current firm's insurance and that they are added to the policy in a timely manner.
Great care should be taken to fully understand LPL insurance coverage when dissolving a predecessor firm and beginning anew. Policies vary greatly with regards to who and what is covered so it would be wise to consult with a knowledgeable insurance company or agent. Often, if the new firm assumes at least fifty percent of the predecessor firm's assets and liabilities and fifty percent of the attorneys from the predecessor firm, a predecessor firm can be included under the new firm's insurance policy.
Factors that impact your premium
Practice areas: some practice areas carry much higher risk to a carrier than others.
Value of the matter: the higher the dollar amounts of the case matter, the higher the risk to the carrier in the event of a claim.
Coverage limit: the larger the coverage limit(s), the higher the premium.
Deductible & self-insured retention: the lower the deductible or self-insured retention, the higher the premium.
Number of attorneys: the larger the number of attorneys in a firm, the higher the premium. Although carriers may provide premium credits for firms employing many attorneys.
Prior acts coverage: the longer the period of prior acts covered insured under an LPL insurance policy, the higher the premium.
Claims history: individual's claims history or that of all attorneys within a firm of 2+ may influence the premium.
State of the insurance market: During a hard market, premiums increase as available capacity decreases and coverage terms become restrictive. While during a soft market, premiums decrease as availability of coverage increases.
Practice and risk management practices and controls: Taking preventative measures may save the firm from possible malpractice claims, help improve client service, and the quality of life for attorneys and staff. Additionally, many carriers offer a premium credit for evidence of good risk prevention measurements.
You have chosen the one, what's next.
Once you have selected the right LPL for you, ensure you understand your policy's
Definitions
Who and what is covered
Conditions
Exclusions
Defense and settlement provisions
Coverage limits: per-claim and aggregate
Retroactive date (if applicable)
Covered territory
Cancellation provision
Subrogation
Insured v. insured coverage
Risk management consultation
Endorsements
---
1. Hathaway, JoAnn L. Legal Malpractice Insurance in One Hour for Lawyers. American Bar Association, Law Practice Division, 2017.
About the Author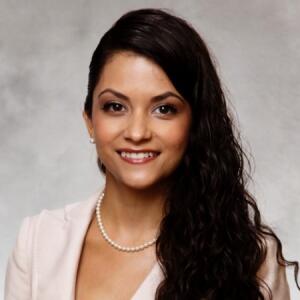 Alondra Bribiesca
Alondra Bribiesca is a rising second year law student at Campbell University School of Law. Alondra is an Intern with Lawyer's Mutual for the summer of 2018 as part of the North Carolina Bar Association Minorities in the Profession 1L Summer Associate Program.
Read More by Alondra >