What Is the Best Way To Sell Your Law Firm?
You have spent years building your practice and caring for clients. Now, you want to conclude your practice and prepare for retirement. The questions you reflect upon are: (1) "What are my options and (2) what is best for my active clients?" In order to answer these questions, let us explore the three primary ways your transition can occur.
Hiring an Associate or Of Counsel Attorney: This is a common approach utilized by solo practitioners. However, to implement this strategy effectively, it is especially important for the attorney to plan well ahead for the potential transition, which unfortunately is not a frequent occurrence.  This kind of transition cannot effectively take place in just a few weeks. A new attorney may not have the experience characteristic of the retiring, "trusted advisor, " may lack any knowledge of how to run a law office, and of course will have no relationship with the firm's current clients.  There are numerous moving pieces in this form of transition, and poor decisions with respect to any of the variables could greatly impact the success of the transition and negatively impact clients. Regardless of how many more years you plan to practice law, now is the time to start thinking about the transition plan if this is your preferred option.
Internal Transition: This potential solution is possible for multi-attorney firms because it is unlikely that all partners in a firm will retire at the same time. While it may seem like an "easy" solution, there are still steps that need to be taken to ensure this transition is handled efficiently.  For example, even if the attorneys are all "general practitioners," each is likely to have some separate specialty which clients have come to expect of the firm, and replacement of that specialty will have to be addressed if the client relationships are to be preserved.  Likewise, some firms have an operating agreement that clearly identifies how this type of transition will occur; others do not, in which case a process must be developed that addresses the various contingencies the lawyer and the firm will face during the transition.  If retirement of any lawyer in the firm is on the near-term horizon, it is not too early address any questions regarding the operating agreement and transition plan.
Merge with another Firm: This is a solution for firms of all sizes. Small firms with aging attorneys provide other firms with an opportunity to enhance their brand, grow in size, and provide even more support to their clients. These types of transitions can provide valuable benefits to both firms. However, they are often difficult to accomplish as the firms involved have different processes, cultures, and reasons for merging. A successful merger takes into consideration all of these factors and more. It requires proper planning, openness from both sides and often a neutral third party who can guide the firms through the negotiations and transition process.
While firms always have the option to simply close their doors, this solution should be avoided if possible. Attorneys lose the benefit of the value their practices have developed, and clients may be faced with an abrupt, unwelcome change.  Effective transitions take time.  Make sure you reflect on what you personally want to achieve from the "wind down" of your practice and what will be best for your active clients moving forward -- two fundamental considerations that actually align very well.  You may also consider working with a broker to determine the true value of your firm and a consultant to develop or review a transition plan.  Then, enjoy your retirement!
About the Author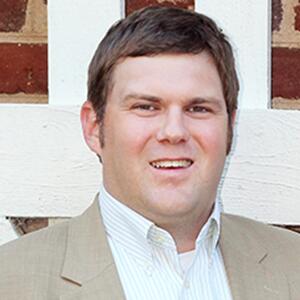 Chris Vaughan
336-383-1007
chris@firmtransitions.com
Chris Vaughan is the founder of Firm Transitions and the EBOSS Group. He is also a public speaker and business consultant focused on helping attorneys, and their firms, grow through strategic planning, branding, and improved operational efficiency. He has worked with attorneys in firms of all sizes (solo practitioners to Am Law 200 firms).

Read More by Chris >