Trust Account Maintenance
Trust Account Maintenance is an ongoing job.
Below are 5 steps to assist with that process.
Step 1:  Review all outstanding checks.  This must be done before you can truly evaluate the client ledger balances.  A ledger with a $0.00 balance listing checks that have not cleared the bank is a problem that is often overlooked.
Step 2: Contact your bank to make sure you know the bank policy relating to stale checks clearing the account, the procedure for issuing a stop payment, and the charge for a stop payment.  I have seen a lot of checks marked as void actually clear the bank.  Unfortunately, I have seen where the stop payment was issued after the check cleared.  Sometimes, the stop payment was not placed with the bank, even though notes entered by staff indicate it was.  Positive Pay will not catch a check if the stop payment is entered after the check has cleared.
Step 3: Attempt to locate the outstanding check.   Look in the physical file.  Verify the outstanding check was mailed to the correct address.  Look for any notice of change of address.  Do not simply reissue and mail a replacement check.  It is best to write a letter to verify the money is owed and the address is correct.  If the letter is returned as undeliverable, keep it for proof of due diligence.  Mailing a replacement check to the same address can result in two missing checks.
Below is a sample letter to a client that has not cashed a trust account check.
Please contact our office regarding a check that was mailed to you from this office dated May 1, 2015.  At this time, the check remains outstanding.
If no response is received from you by October 31, 2015, the balance will be escheated to the State of North Carolina pursuant to N.C. Gen. Stat. Chap 116B.
Here is a sample letter to a medical provider that has not cashed a check:
Our trust account check number 41122 dated May 1, 2014, made payable to Memorial Hospital in the amount of $357.80 remains outstanding in the above-referenced matter.  Please advise this office if the account has a balance due at this time.  If no response is received from you by October 31, 2015, the balance will be returned to the client, or escheated to the State of North Carolina pursuant to N.C. Gen. Stat. Chap 116B.
Step 4:  Establish and follow a procedure to void and stop payment on checks that have been outstanding for more than a predetermined period of time.  Checks made payable to the Register of Deeds for recording fees, title insurance companies for title policies, payoffs, etc. require special attention.  Keep in mind the stop payment must be renewed until you are reasonably certain the check will not be cashed.  Make sure the charge associated is paid with firm funds.  The bank will sometimes negotiate the charge.
Step 5:  After you have addressed the outstanding checks, print a list of balances remaining in the trust account.  Letters should be sent to any client where funds have been held for one year letting them know you are holding the money and why.  If funds are to be held for a long period of time and interest earned would justify the cost of investing, that should be taken into consideration when deciding if the funds should be held in the account or moved to an interest bearing account.
About the Author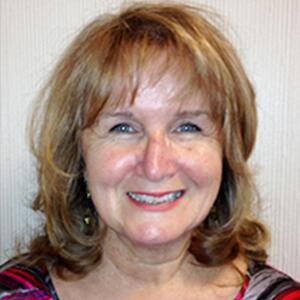 Kathy Pope
828-674-8282
kathypopenc@gmail.com
Kathy Pope has 30 years of experience in reconciling trust and operating accounts, as well as conducting trust account audits. As a consultant, Kathy is available to design and implement procedures to assist your firm in improving compliance and documentation.

Read More by Kathy >