Time to Plan! Retirement and Estate Planning for the Small Firm Partner or Solo Practitioner
The fundamental principal of estate planning is to anticipate and prepare for the major life events, particularly, what will happen to one's property upon disability or death.  The same line of thought can and should be applied to your law practice.  Preparing and implementing a plan for your practice upon the occurrence of certain major events should be a major priority for any practice owner.
The practical reality of the situation is that so very often professionals spend most or all of their waking hours working on or in their practice.  The seemingly endless needs of one's clients tend to get in the way of this sort of planning. But it is too important to ignore.  What were to happen, say, if the sole owner of a practice passed away without a succession plan in place?  Trouble, definitely. Chaos, most likely. Missed opportunities, certainly.
Every practice owner should take the time to adopt a plan for his or her practice that will properly provide for ongoing client management and representation upon his or her passing. Call it an emergency plan, a disaster plan, or otherwise, it should be well thought out and on-hand in the event of the practitioner's passing.  Here are some key elements to consider as part of that planning:
Prepare

. Prepare a law practice knowledge source with key disaster info and checklist for what steps should be taken in such an event.

Ethics

. Consider your ethical requirements for each event and how they may impact your plan.

Personal Needs

. What are your personal needs regarding exit value for you, your family or otherwise?

Plan for Each Event

. Review and implement a transition plan for:

Retirement

 Are you going to sell your practice, close it down or transition it to a new associate?
Is time on your side to accomplish this planning?
Will the law practice purchase price meet your retirement planning needs?
Disability or Death

Do you have an Assumption Agreement with an outside trusted peer attorney or a Buy-Sell/Partnership Agreement with other partners of the firm?
How has the purchase price in these events been calculated and is it properly funded to ensure payment?
How can you prepare clients to ease transition in such an event?

Relocation or Other Transition

How would an accelerated timeline impact your plan?
Would your potential transitioning attorney be able to manage the increased client demand?

Ask For Assistance

. Seek out those who focus on practice transitions or these types of events and ask for advice in putting together your plan. There is an abundance of resources out there with your insurance providers, and state bar associations. In addition, key individuals such as CPAs, financial advisors and law practice consultants and brokers can help you make quick work of your practice's estate plan.
Just like the saying in estate planning goes; it is not a matter of 'if', but 'when.' This same mindset should be used to motivate your planning. Whether you control the decision or not when retirement, disability or your passing occurs make sure you have a plan that takes care of your practice, your clients and preserves the value built for your loved ones.
One works tirelessly to build a successful practice and a plan should be in place regarding what would happen if the founder were to become disabled or pass away.  One's law practice succession plan and estate plan should work hand in hand to ensure that there is a smooth transition from your leadership to new leadership and your responsibilities and goals are met.
About the Author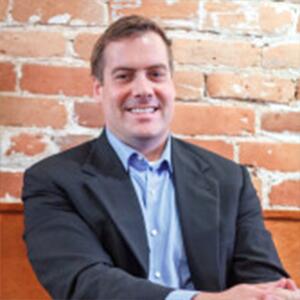 Tom Lenfestey
 www.TheLawPracticeExchange.com
Tom Lenfestey is the Managing Member of The Law Practice Exchange, LLC as well as a practicing North Carolina attorney. The Law Practice Exchange aims to curb the lack of knowledge in the profession on law practice transitions by educating and advising attorneys on the number of different options available in the legal marketplace and also serving as a confidential broker and advisor to seek and provide connections for those right opportunities between an exiting attorney and a growth-focused attorney or firm. © 2015 The Law Practice Exchange, LLC. Reproduction in whole or in part is strictly prohibited.
Read More by Tom >