The Rule 11 Motion: Don't Do It
Nothing elicits a spike in blood pressure for lawyers quite like a Rule 11 motion—both for the filer and the recipient.  Perhaps for that reason, no topic has drawn as much interest from those concerned about legal professionalism.
The authors of this article have been on the receiving end of a couple (unsuccessful) Rule 11 motions.  They have never filed a Rule 11 motion, however, nor do they ever intend to file one.
Why?  The answer is simple:  Not only do we believe in professionalism, but we're selfish, too.  Let us explain.
First, there are plenty of reasons to avoid filing Rule 11 motions that are purely altruistic.  These are likely among the many excellent reasons why Mel Wright, the longtime Executive Director of the Chief Justice's Commission on Professionalism, doesn't want you to file these motions.  They include the following:
This profession we've chosen is hard enough without Rule 11 motions.  This is especially true for litigators.  Every day, we have someone on the other end of our cases whose job it is to oppose us.  If you're someone who cares about the state of the legal profession, you shouldn't want to make it more acrimonious.
Filing unwarranted Rule 11 motions discourages zealous advocacy.  This can have negative effects that reach well beyond the litigants, and it can do lasting damage to the law.  If every novel theory were met with a Rule 11 motion, our jurisprudence would never evolve.  Likewise, if every allegation in a lawsuit required undeniable, "smoking gun" proof of its truth, the vast majority of litigation would never get filed.
Even if you believe your opposing counsel is the worst human being you've ever met, stop for a minute and consider what your Rule 11 motion will put them through.  Your motion is likely to trigger a gauntlet of risk management safeguards, including a conference with their firm's general counsel or appropriate loss prevention partner, alerting their malpractice carrier, and incurring lots of non-billable time responding to your motion.  None of us should wish this on our colleagues in the bar.
Second, and for those who aren't persuaded by the altruistic reasons above, there are plenty of reasons to avoid filing Rule 11 motions that are purely selfish.  These may not be the reasons at the top of Mel Wright's list, but they are excellent reasons, too.  They include the following:
Filing Rule 11 motions can actually result in liability for you and your firm.  Consider the boomerang effect:  A Rule 11 motion often incentivizes the recipient to file a responsive Rule 11 motion or other motion for sanctions.  See, e.g., Krantz v. Owens, 168 N.C. App. 384, 607 S.E.2d 337 (2005) (considering trial court's order on Rule 11 motion filed in response to opposing party's Rule 11 motion).  What is more, some of these boomerang Rule 11 motions have been successful.  See, e.g., Burgess v. Am. Express Co., 2007 NCBC LEXIS 22 (N.C. Super. Ct. June 29, 2007) (granting Rule 11 motion based on opponent's Rule 11 motion); Claudet v. First Fed. Credit Control, Inc., 2015 U.S. Dist. LEXIS 165076, *9 (M.D. Fla. Nov. 17, 2015) (imposing Rule 11 sanctions for filing Rule 11 motion).  In short, filing a Rule 11 motion is risky behavior that can result in liability for you and your firm—a result that is completely avoidable if you stop and think before picking a fight.
Filing Rule 11 motions can make your client's case more expensive.  Not only will your client likely bear the costs of litigating the Rule 11 motion, but the cost of the entire litigation is likely to go up now that you've destroyed your relationship with opposing counsel.  Good luck resolving discovery disputes, agreeing to extensions of time, or engaging in productive settlement discussions with that attorney you just accused of lacking basic competency and ethical standards.
Filing Rule 11 motions can hurt your reputation.  North Carolina is a very small bar, and word travels fast.  The vast majority of judges are going to view your motion with disfavor, and that can have lasting consequences.  The same is true with respect to your colleagues within the bar.  After all, nobody likes a lawyer who chooses a Rule 11 motion over a phone call.  Do you really want to be known as "that lawyer?"
So the next time you get that brief that you feel is "disingenuous" (the authors' least favorite word), avoid the temptation to haul off and file a Rule 11 motion.  If you won't consider others, at least consider yourself.
About the Author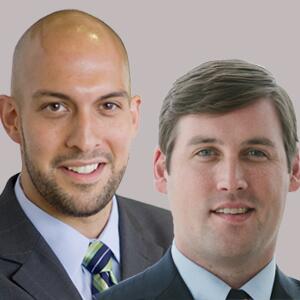 Drew Erteschik and Colin McGrath
Drew Erteschik and Colin McGrath are litigators in the Raleigh office of Poyner Spruill LLP.  To the best of their knowledge, information, and belief formed after reasonable inquiry, the article above is well grounded in fact and is warranted by existing law or a good faith argument for the extension, modification, or reversal of existing law.
Read More by Drew >