The Importance of Continuity of Coverage
Attorneys can sometimes be surprised by the details of their malpractice insurance policies, and by the impact of gaps in coverage or switching between carriers.  The recent experience of an insured illustrates important coverage details that are sometimes overlooked. 
When Michael Irvine[1] started his solo firm in 2010, he purchased malpractice insurance with Lawyers Mutual.  In early 2013, Irvine decided to save money by canceling his policy and going without malpractice insurance.  He eventually realized that this was too risky, so he returned to Lawyers Mutual in January 2015.
A few months ago, Irvine received a demand letter from a former client, alleging that he made mistakes in connection with a divorce case in 2012 and 2013.  Irvine immediately sent a written report of the claim to Lawyers Mutual's claims department.  He was shocked when he learned that this claim might not be covered under his policy.
When Irvine applied for coverage in 2015, January 2015 was set as the policy's Prior Acts Limitation Endorsement date (also known as a "retroactive" or "prior acts" date).  The Prior Act Limitation Endorsement states that the policy does not provide coverage for any acts or omissions that occurred before the specified prior acts date. 
Irvine was essentially treated as a new lawyer in 2015 for purposes of his malpractice coverage.  He paid a reduced premium because the policy coverage was limited to acts or omissions occurring during only that year.  (For additional information on this topic, see Dan Zureich's article Why Professional Liability Premiums Change: Factors that Affect Pricing.)  The flip side is that there was no coverage for any work he did before January 2015. 
Each time the policy re-issues, the prior acts date carries forward, so the policy provides coverage for an increasingly longer period of time.  In Irvine's case, his 2016 policy will provide coverage for acts and omissions occurring in 2015 and 2016. 
Irvine mistakenly believed that the claim might be covered under his earlier policies because he was insured with Lawyers Mutual in 2012 when some of the work was done.  However, the triggering event for coverage under his policy is the reporting of the claim, not the date of the act or omission.  Absent an extended reporting endorsement (a topic for another day), there must be a policy in effect on the date that the claim is reported.  Irvine's policy from 2012 was long expired, and he could no longer report a claim under that policy. 
The only available coverage was under his 2015 policy, which included the Prior Acts Limitation Endorsement.  Because the malpractice claim involved acts prior to January 2015, the claim fell outside the coverage provided by the policy.
Irvine's story highlights the importance and value of continuous coverage.  Attorneys who have been insured continuously with Lawyers Mutual for five, ten, or thirty years have coverage for acts or omissions during the entire period.  Conversely, gaps in coverage may cut off that continuity by resetting the prior acts date.  Your premium payments year after year create a safety net that you can depend on when a claim arises.
If you have questions, please contact us.  Lawyers Mutual's claims attorneys, underwriters, and client services team are always happy to discuss your questions and concerns.
---
[1] Names and other identifying details have been changed to maintain confidentiality.
About the Author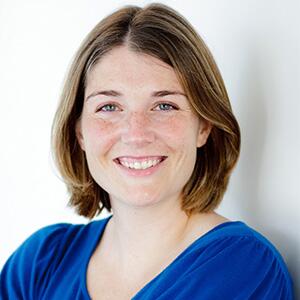 Laura Loyek
Laura Loyek is a claims attorney with Lawyers Mutual, focusing in the areas of real estate, litigation, appellate law, and bankruptcy.  Prior to joining Lawyers Mutual in 2009, Laura practiced for six years in the areas of complex commercial litigation and land use/zoning.  Laura received her J.D. from Harvard Law School and her undergraduate degree from Wake Forest University.  She is an active member of the North Carolina Association of Women Attorneys and the Real Property Section of the North Carolina Bar Association. 
Read More by Laura >