The Clock is Ticking: Heads Up for Condo Developer's Counsel
Jim Pendergrass of Raleigh is a longtime member of our defense panel primarily concerning real estate litigation and real estate claims repair. Jim has assisted many of our insureds as well as many title companies over the years. His help with defective Declaration of Condominium and related documents is of particular significance.
Recently, Jim pointed out to us that there is a looming deadline within the NC Condominium Act for developers who, if caught off guard by the running of the deadline, may in turn blame their counsel. This could be an issue especially for those developers who are developing their projects in phases, where work is not begun in earnest on a subsequent phase until the prior phase has been essentially completed. Large projects developed in phases may take years to fully develop.
NCGS 47C-2-105(a) details the requirements of a Declaration of Condominium. The Developer or Declarant usually wants to retain some level of control over a project while it is being developed. NCGS 47C-2-105(a)(8) requires the declarant/developer to describe those retained rights as well as a sufficient description of the realty to which those retained rights apply as well as the time limit for how long those retained rights will apply.
It is the time limit within that portion of the statute which counsel for condo developers need to be aware. Within NCGS 47C-2-105(a)(8) it states, "…that if no time limit or date is specified for the exercise of any particular development right or other special declarant right is specified in the declaration, the time limit for the exercise of that right shall be seven years from the date the declaration was recorded or by July 1, 2027, whichever is later…"
The commentary for that section of the statute points out that the statute does not impose a maximum time limit and that the language needed in each project's Declaration of Condominium will vary from project to project. However, if the Declaration has been drafted without a specific time limit, then the statute will impose a deadline of the latter of July 1, 2027 or seven years from the date of the recordation of the Declaration of Condominium. This may or may not be what your developer client has contemplated, especially on larger projects being developed in phases over several years.
2027 is still years away, so there is still time to review any Declarations you have drafted in the past. If the deadline is not stated in the Declaration, make sure your developer client is aware of that issue as well as the 2027 deadline. If that deadline is insufficient, then discuss with the Developer/Declarant any potential options to draft and file an Amendment to Declaration of Condominium. For any new projects, make sure you address this deadline requirement with your developer client during the Declaration drafting process.
About the Author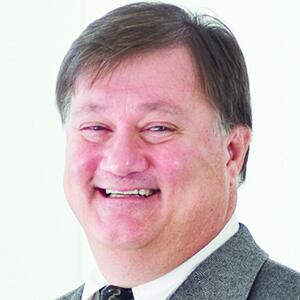 Wayne Stephenson
Wayne Stephenson joined Lawyers Mutual in 1989. He has also worked with First Title and Investors Title as both an underwriting and claims attorney. He specializes in real estate matters. You can reach Wayne at 800.662.8843 or at wstephenson@lawyersmutualnc.com.
Read More by Wayne >