Supporting the Legal Profession Through the LAP Foundation
Circle the Wagons!  Protect the Family!  Those commands have been cries for mutual assistance from pioneer days on to today.  Circling the wagons on the trail at night served both to protect the travelers from outside attackers and to hold them, their families, and their livestock within the boundaries.  Lawyer assistance programs do that for members of the legal profession who succumb to abuse of alcohol or other drugs or who suffer from debilitating mental health issues. 
There is a new wagon in the circle today.  In 1998, some volunteers working with the NC Lawyer Assistance Program (NC LAP) formed LAP Foundation of North Carolina, Inc. (Foundation), for the purpose of providing "last dollar" financial support for NC LAP participants who desperately needed it for treatment, counseling or medications and to mitigate the impact of their behaviors on those around them.  The Foundation is qualified as a 501(c)(3) organization for federal income tax purposes, and is free-standing, self-governing, and independent.   Volunteers govern the Foundation through a nine-member Board of Directors that coordinates closely yet confidentially with NC LAP staff to determine funding needs.  All payments go to third party providers, and loan re-payments return money to a revolving loan fund for future use.
Since 2007, the Foundation has provided nearly $100,000 for all forms of treatment for 31 attorneys and judges who could not afford the appropriate level of care.  The Foundation boasts that 67% of the persons it has assisted have been successful with their recovery programs.  That is an incredibly high success rate, one that is unheard of in the general treatment arena.
The horses that pull the new wagon consume a lot of hay, because the services the Foundation pays for are expensive.  Last year, the Foundation launched a major gifts campaign with a target of $250,000.  The response, led by a $25,000 donation from Lawyers Mutual Insurance Company and with contributions coming from more than 100 individual donors, has already produced nearly half of that goal.  Please visit the Foundation's web site at www.lapfoundationnc.org for more information.  You can make a donation there from your computer or phone by PayPal or credit card.  Your friends and colleagues who benefit from your generosity will be forever grateful.  We all benefit from having healthy lawyers and judges.
About the Author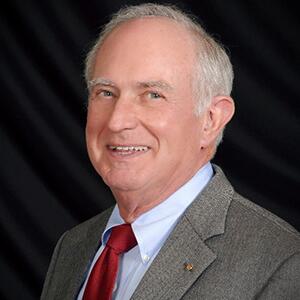 Zeb Barnhardt
Zeb (Barney) Barnhardt, Jr., is a mediator, an arbitrator, a solo practitioner and an independent consultant. Zeb was a founding member on the Board of Directors of BarCARES of North Carolina, Inc. He served a three-year term on the American Bar Association's Commission on Lawyer Assistance Programs.  He is a volunteer in the NC State Bar's Lawyer Assistance Program.  Since 2014, he has served as President of LAP Foundation of North Carolina, Inc.
Read More by Zeb >