It's Official – N.C. Supreme Court Says You Must Explicitly Sue Public Official Or Governmental Employees In Their "Individual Capacity" In Order To Avoid Sovereign Or Governmental Immunity Defenses.
Do you recall previous Lawyers Mutual malpractice alerts regarding the dangers of improperly pleading claims against government employees because of sovereign and governmental immunity defenses that may bar claims against such employees in their official capacities?  In our February 2011 newsletter we told you to "Stop Being Nice in Your Pleadings to Negligent County and City Employees" and make sure to sue such employees "individually and in their individual capacities" in order to avoid the governmental immunity defenses.   That advice has now become a mandatory pleading requirement after the North Carolina Supreme Court's January 25, 2013, opinion in  White v. Trew, -- N.C. -- , 736 S.E.2d 166 (2013).  Link to Opinion Here.   Reiterating prior case law, the Court stated that "when the complaint does not specify the capacity in which a public official is being sued for actions taken in the course of his employment, we will presume that the public official is being sued only in his official capacity." Id. at 167.  The Court went on to hold for the first time that that the new mandatory requirement for pleading claims against governmental employees is as follows:
It is a simple matter for attorneys to clarify the capacity in which a defendant is being sued. Pleadings should indicate in the caption the capacity in which a plaintiff intends to hold a defendant liable. For example, including the words "in his official capacity" or "in his individual capacity" after a defendant's name obviously clarifies the defendant's status. In addition, the allegations as to the extent of liability claimed should provide further evidence of capacity. Finally, in the prayer for relief, plaintiffs should indicate whether they seek to recover damages from the defendant individually or as an agent of the governmental entity.
White v. Trew, -- N.C. --  736 S.E.2d  at 168 -169 (2013)(quoting dicta in Mullis v. Sechrest, 347 N.C. 548, 495 S.E.2d 721 (1998)).
This holding, in conjunction with prior holdings of the North Carolina Court of Appeals, makes it clear that whether you are suing the mayor, the school principal, or the county dump truck driver, your complaint must explicitly state that you are suing the government's employee in his or her "individual capacity" in order to make clear that you are seeking damages from the individual.  See e.g., White v. Crisp, 138 N.C. App. 516, 530 S.E.2d 87 (2000)(claim against school employee for motor vehicle accident presumed to be against him in his official capacity and therefore barred by governmental immunity).  The reviewing courts will no longer review the allegations of the complaint to determine whether the plaintiff "intended' to sue the government employee in his individual capacity.  It is critical that you make sure that the complaint is correctly pled before the statute of limitations runs, because any attempt to amend the complaint to add an "individual capacity" claim against a named defendant will be deemed the addition of a new party and will not relate back to the date the complaint was filed.  White v. Crisp, 138 N.C. App. At 520, 530 S.E.2d at 90.  Please review all of your pending actions against governmental entities and their employees to make sure that you have met the new pleading requirements before the statute of limitations has run.  The new White v. Trew pleading requirement applies to all pending and future actions.
Warren Savage joined Lawyers Mutual as claims counsel in 2005. He focuses on litigation, criminal defense, appellate advocacy, and professional responsibility in his work with Lawyers Mutual. A former partner with the law firm of Bailey & Dixon in Raleigh, Warren graduated from the University of Virginia and earned a Master of Arts in Teaching at the University of North Carolina at Chapel Hill before graduating magna cum laude from Campbell University School of Law. He spent several years as a high school English teacher.  Contact Warren at 800.662.8843 or wsavage@lawyersmutualnc.com.
About the Author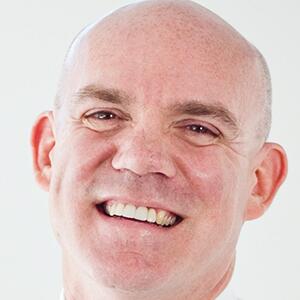 Warren Savage
Warren Savage is a claims attorney with Lawyers Mutual. Warren spends his days counseling lawyers on litigation and appellate practice issues and advising on practice management and ethics conundrums. Contact Warren at 800.662.8843 or warren@lawyersmutualnc.com.
Read More by Warren >