Successful Succession Planning
Retired lawyer Chris Crowley, author of Younger Next Year has this to say about his career path before retirement, "It was nuts to immerse myself so completely in my old professional life before retirement. In particular, it was foolish not to have other hobbies, communities and commitments – things I cared about and people who cared about me – when my work life ended. If you're going to do well in this country, you have to make a massive commitment to your job. No questions about it. But don't make your job your only commitment, because it will go away. You need to get a life that will last a lifetime. It makes sense to start on that project as early as you can. Today would be good."
I talk with many lawyers who are contemplating retirement and they express the same concerns. I have no hobbies, I don't know what I'll do with myself, how will my firm or my clients get along without me?
Crowley has an answer for that as well, ". . . maybe you go to the office a bit. But it doesn't matter, you're history. They'll mourn you for about 30 seconds and then get on with their lives. All gone in an instant. We should foster commitments and communities that will last a lifetime."
Planning for retirement is not something that we are trained to do in our culture. Lawyers Mutual would like to help change that. Camille Stell leads the discussion below.
LM: Why should I develop a plan for retirement?
CS: Many lawyers plan to work at their desk until they are no longer able to do anything else. This helps to avoid making decisions about what life looks like on the other side of work. There are so many factors that may get in the way of working until you are 90. Your health, your mental acuity, your desire to stare down the same difficult clients and problems for another 30 years and finally, perhaps a family that includes a patient spouse who is ready to enjoy the next stage of your relationship filled with travel or grandkids.
LM: What are the goals of successful succession planning?
CS: Creating a law firm culture that embraces succession planning, opening dialogue around retirement, and assisting lawyers in your firm to plan for retirement by addressing financial implications such as retirement funds, insurance, Medicare and Social Security and for the individual lawyer to imagine what life after retirement will look like. For a solo attorney, the goals are to think about how to sell or wind down your practice, transition your clients and to make decisions for what your life after retirement will look like.
LM: Can a lawyer sell their law practice on their own?
CS: Just as your potential client may be able to resolve their legal issue on their own with forms from the courthouse, a lawyer can sell their practice on their own. However, the optimum way to consider sale of a law practice would involve planning for the sale a year or two in advance, getting financial advice on the value of the practice and working with a broker to find the best match.
LM: What if a lawyer wants to transition their law firm by bringing in a young lawyer?
CS: While this is often the best approach, I have spoken with lawyers who complain about being able to retain the young lawyers they hire. When I talk with the young associate, they often say things like "I was hired to take over the firm in 5 years, but that was 8 years ago." Or the senior lawyer will complain that the associate doesn't have the right work ethic or they are not fully vested in the ownership of the firm. What often happens is unrealistic expectations on both sides, no clear expectations from the outset and no communication about what the ongoing problems are. Recruiting new attorneys and retaining them for a successful succession is time consuming on the front end, but the process can be managed effectively. Consider talking with the Career Services Office of your law school or the law school in your community for advice on how to manage recruitment and retention.
LM: Putting aside the business aspect of selling a practice, what should lawyers consider for themselves during retirement planning?
CS: Crowley says, "I treated retirement as if it were a sabbatical or a long vacation instead of a new life. That was no way to treat life that's going to last 20 or 30 years." Crowley calls retirement the Next Third.
When Crowley asked a fellow lawyer what he did during retirement, he told Crowley he worked with Hospice patients. When asked what he did for them, he replied "Hold them. You mostly just hold them. And read. They like that too." Can you imagine after years of managing corporate clients and running deals to find yourself in Hospice 3 days each week holding people who are dying? The corporate lawyer found it "nourishing".
The idea is that you find something that nourishes your soul. Maybe it's gardening or golfing or volunteering in the schools, find a way to connect with those in your community.
And finally, make exercise your new job. Our bodies and minds are designed for movement. Crowley and co-author Dr. Henry S. Lodge make the argument in Younger Next Year that exercise is what will keep our bodies from decaying. Dr. Lodge has 7 rules to live by:
Exercise six days a week for the rest of your life.
Do serious aerobic exercise four days a week for the rest of your life.
Do serious strength training, with weights, two days a week for the rest of your life.
Spend less money than you make.
Quit eating crap.
Care.
Connect and commit.
LM: Let's say I listen to you and start planning. What's next?
CS: Let's end with a few more words from Chris Crowley, "When you finally do retire and it's a bit bumpy despite all your efforts, don't be too tough on yourself. Just as sure as there is a biological tide that sets against you at (age) 50, there's a weird social tide that sets against you almost simultaneously, stupid though that may be. So you can be proud of any success you have – including the serious job of just trying. Trying counts. Connections counts. Commitment counts."
Buy yourself a copy of Younger Next Year or check out a copy in our Lending Library. Good luck!
Please join us on February 11 from 1:00 – 4:30 p.m. at the Holiday Inn in Wrightsville Beach for a timely CLE "Law Firm Succession: Secrets to a Successful Transition or Sale of a Law Practice".
About the Author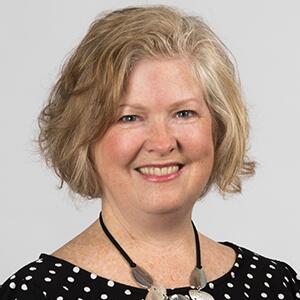 Camille Stell
Camille Stell is President of Lawyers Mutual Consulting and Services, offering succession planning, business development coaching, keynote presentations and more. Continue this conversation by contacting Camille at camille@lawyersmutualconsulting.com or 800.662.8843.
Read More by Camille >