Solo or Small Firm Practitioners – How to Prepare for Extended Leave
I met my newborn daughter in April of 2014.  Although I knew the approximate timeframe and duration I would be away from my firm for adoption/maternity leave, and I did what I could to plan accordingly, it was very challenging as a solo practitioner to manage everything while I was out of the office for nearly eight weeks.  
I mistakenly thought that I could handle some tasks while I was out – surely I could keep up with email – but unreliable wifi coupled with a normal but crying newborn, made even that impossible.  All work stopped, and I focused only on my baby girl, which was how I should have planned for it all along.
Like many solos, I do not have any employees – I'm really on my own.  I share a receptionist and other office resources with several attorneys in my suite, but I do not have a person who can answer questions or return calls in my absence.  No one but me has access to my email, my calendar or my files.
Because I was out for a joyful occasion (versus an illness, death or other crisis), I chose to share the reason for my extended leave with my clients and in my secured leave documents.  It was my experience that everyone was very understanding, supportive and patient about my unavailability.  I wasn't afraid to "play the baby card," but did not use it as an excuse for creating unnecessary delays.  For reasons I'll spare you, the secured leave dates I originally requested were ultimately incorrect and I had to make some adjustments on-the-fly.  But because everyone knew what I was up to, no one complained.
Planning ahead was important for many reasons, among them, to keep current clients informed and satisfied, to protect my firm's reputation for responsiveness, and to avoid potential malpractice claims.  Further, the North Carolina Rules of Professional Conduct imply, in Comment 5 to Rule 1.3 Diligence, that sole practitioners have a special duty to "prevent neglect of client matters."
If you work with legal staff, it is important to prepare for their needs and protect their interests during your absence as well.
The following tips are offered based on my experience being on extended leave, and my work as a court-appointed trustee closing the practices of attorneys who became disabled or were disbarred.  Coming in to close someone else's firm showed me how many policies and procedures in my own office reside in my head alone, and no one else knows or could find out what they are.  I have now documented at least some of my common practices in the event of an emergency that necessitates someone else stepping in to handle my affairs – just as I did prior to my adoption leave.
Checklist for Preparing For Extend Leave:
File for Secured Leave.
Notify clients.
Notify professional contacts.
Notify malpractice carrier.
Prepare employees.
Print a master client/contact list.
Prepare case status summaries.
Arrange for collection of mail.
Arrange for payment of bills.
Arrange for processing of payments received.
Update voice mail and email messages.
Update calendar.
Place a sign on your door.
Map your files.
Backup your data.
Plan for emergencies.
Prepare for the unexpected.
For details on the checklist, along with sample letters and forms, see the "Extended Leave" Practice Guide.
About the Author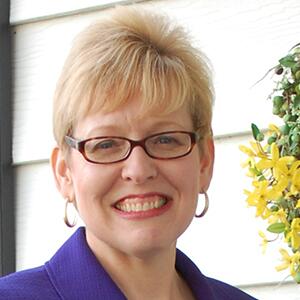 Stacey Phipps
919.219.1246
s1phipps@hotmail.com
Stacey A. Phipps practices primarily in the area of plaintiff's civil litigation, including auto accident and other negligence cases.  Stacey also offers law practice consulting services targeting attorneys in transition (retirement, winding down, disability).

Read More by Stacey >