Searching Errors and the County Clerk's Office
Over the last few years, Lawyers Mutual experienced a significant decline in the number of real estate claims presented to the company.  Our analysis indicates the reduction resulted from many factors, including the reduced closing volume from the peak of 2004-2007, favorable statutory and case law development and an increased emphasis on underwriting.  The favorable claims experience allowed us to return sizable dividends to our insureds the last three years, a trend we hope continues. 
While our overall claims volume is down, we continue to see a significant number of claims arising from title searching and certification errors - particularly those caused by missed judgments, liens and other encumbrances which could have been discovered in the county clerk's office.  While no one is perfect, and even the best searcher is bound to miss an out-conveyance or lien during the course of his or her career, the impact of errors is compounded by the unforgiving and antiquated technology provided by the North Carolina Administrative Office of the Courts.    
Proper use of the AOC computer system requires a searcher to become familiar with arcane codes and to be able to use unlabeled function keys to complete routine tasks.  Additionally, strict formatting rules must be followed when completing a query – rules which are different than conventional query syntax.  For example searching "Smith, T" in a larger county would return a result indicative of no judgments against Mr. Smith.  However, the correct entry of "Smith,T" (no space) would likely reveal dozens of entries which require further investigation. 
The nuances of the AOC computer system are detailed in the 66 page Public Access User Manual.  This manual is a challenging read, however, it should be studied extensively by all prospective title searchers and supervising attorneys.  Of particular concern are the following sections:
Alias Names – details how d/b/a s are indexed.
Special Names – indexing rules for entities with certain name formats.
Governmental Names – indexing rules for governmental agencies.
Common Abbreviations – mandatory abbreviations.   
Most are aware an entity with the word 'Corporation' in its name may, or may not, have judgments against it indexed only with the shortened 'Corp' used in the official AOC database.   However, a few of our insureds, after claims presented, were surprised to learn clerks frequently shorten 'Construction' to 'Const' when keying liens entries.  These and other common abbreviations are found on Page 15 of the current manual, and should be prominently displayed and/or memorized by title examiners. A snapshot is included below.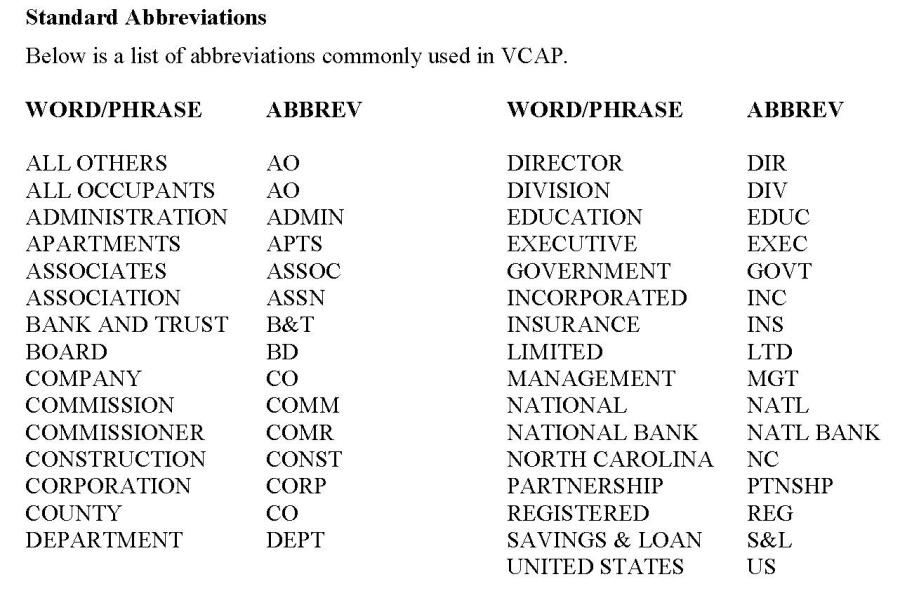 We strongly encourage title searchers, to the extent possible, to take screen shots of their search results.  Every year we have claims present, which, at first, appear to result from the certifying attorney missing a recent judgment in his or her pre-recording update.  However, further investigation reveals the judgment was not actually docketed until after the recording of the closing documents, but has a time stamp prior to recording. A screen shot showing a clean update is the quickest and cheapest way to prove the 'missed judgment' was not actually of record and only results from a quirk in the AOC system. 
For more tips on searching procedures, review the Lawyers Mutual practice guide, Title Searching. This guide includes tips for a safer search, as well as several forms and checklists.
Troy Crawford is a Claims Counsel with Lawyers Mutual handling claims in various practice areas, including Real Estate, Bankruptcy, Estate Administration and Guardianships.   Prior to working for Lawyers Mutual, he was in private practice in and worked as Subrogation Counsel for Investors Title Insurance Company.  Contact Troy at 800.662.8843 or tcrawford@lawyersmutualnc.com
About the Author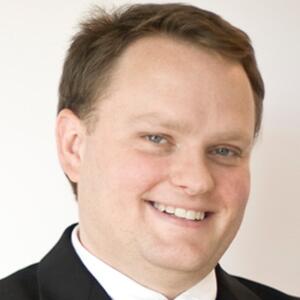 Troy Crawford
919.585.1186 | www.lmtitle.com
Troy is Managing Counsel for LM Title Agency, LLC, a wholly owned subsidiary of Lawyers Mutual serving attorneys throughout North Carolina. Prior to heading the title agency, he worked for Lawyers Mutual as Claims Counsel, focusing primarily on real estate, fraud and technology related claims. His experience includes working as Claims and Subrogation Counsel for a title insurance underwriter and eight years in private practice handing real estate litigation, commercial transactions and residential closings. Contact Troy directly at 919-585-1182 or troy@lmtitle.com.
Read More by Troy >