RM Alert-Common Errors in Estates and Trusts
Over the last few years, Lawyers Mutual has seen an increase in Estates and Trusts (E&T) claims. In 2021, E&T claims were the third most common claims according to area of practice. Only Plaintiff's personal injury and residential real estate generated more claims by practice area. Errors occur in both estate planning and estate administration. Two common E&T errors are:
Disbursement Errors: Disbursement errors are common in estate administration. Disbursement errors can include overpayment to one or more beneficiaries, leaving out beneficiaries or payment to the incorrect beneficiary. Once a disbursement error has been made, it can be difficult to get the money returned. Although you can request that the person who received the overpayment return the money and even pursue legal action, it may be difficult to recover the overpayment, especially if the money has already been spent. To prevent disbursement errors, identify the beneficiaries early in the process. Attempt to discern who the beneficiaries are through your client, the personal representative of the estate, public records searches, asking family members or any other means. Do not rush the process.
Defining Scope of Representation: When assisting a client with estate planning, it is very important to communicate the scope of your representation, know who your client is and clearly delineate both in your engagement letter. Oftentimes, an adult child will accompany an elderly parent to a meeting with the attorney to draft estate planning documents. It is important for the attorney to communicate to the adult child that the client is the parent. The attorney should meet with the parent separately to assess the parent's wishes regarding his or her estate planning documents. Although the adult child may be well-intentioned, other beneficiaries may raise issues of undue influence by the adult child and could potentially file a will caveat proceeding. Lawyers Mutual commonly sees the drafting attorney get pulled into these will caveat proceedings through a subpoena for his or her file and/or testimony. At times, the attorney also gets named as a defendant in connection with the litigation. These claims are often emotionally charged and can lead to prolonged litigation. Protect yourself on the front end by having a clearly defined engagement letter and meeting with your client separately from any other family members. If you have questions about the testator's capacity or competence or are concerned about undue influence, refer your client to a mental health professional for evaluation. NC Formal Ethics Opinion 2006 FEO 11 states that "a lawyer may not, at the request of a third party, prepare documents, such as a will or trust instrument, that purport to speak solely for principal without consulting with, exercising independent professional judgment on behalf of, and obtaining consent from the principal." To read the full opinion, click here: https://www.ncbar.gov/for-lawyers/ethics/adopted-opinions/2006-formal-ethics-opinion-11/
E&T is a complicated area of law. If handling an E&T matter is outside your area of expertise, it is advisable to refer the potential client to a colleague who has more experience in the area. Dabbling in areas of practice outside your expertise often leads to errors and eventual claims against you for professional malpractice.
About the Author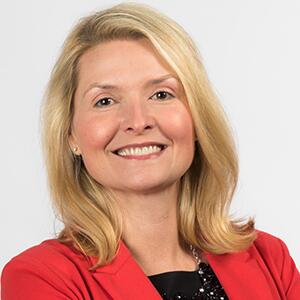 Claire Modlin
Claire is the Vice President of Claims. She joined Lawyers Mutual in 2017 and previously served in the role of Underwriter and Senior Claims Counsel. Prior to joining Lawyers Mutual, she practiced in the areas of civil litigation, medical malpractice defense, insurance defense, and transportation. Claire actively practiced in both large and medium-sized firms in North Carolina for 22 years. You can reach Claire at 800.662.8843 or at claire@lawyersmutualnc.com.
Read More by Claire >