Recovering from Mistakes
There exists in the legal profession an unrealistic expectation of perfection. I say unrealistic because I have not yet met a lawyer who has not made a mistake at some point in his or her career. The best lawyers make mistakes. If you practice long enough, you will make a mistake. This does not mean that you are a bad lawyer. It means that you are human.
How will you respond when you make your next mistake? Your response will affect your well-being and resilience. How you react will also impact your clients' and colleagues' confidence in you. Your mindset, attitude and perspective about the mistake can be the difference between going down the rabbit hole of shame, guilt, depression, and anxiety or falling upward in a way that makes you a better lawyer.
When you make a mistake, you have a choice. You can choose to see your mistake as either a failure or an opportunity. Your choice matters. If you view your mistake as a failure or a catastrophe, you will create for yourself a lot of unnecessary suffering and you will be more likely to make the same mistake again. If you see your mistake as an opportunity to learn and grow, you will become a better lawyer and will be less likely to make the same mistake again. By viewing your mistake as an opportunity, you can begin to think about how you might improve your practice. Maybe there are systems or procedures that you could put into place to prevent similar mistakes in the future. Don't miss the opportunity that your mistake presents to become a better lawyer.
As important as it is to have a mindset of opportunity, it is equally important to keep a healthy perspective about your mistake. Over the last 22 years, I have assisted thousands of lawyers faced with malpractice claims and grievances arising from mistakes they made. I have seen lawyers who were paralyzed by their mistakes. Other lawyers have been plagued by feelings of shame. These lawyers lacked proper perspective. They let one mistake overshadow years of good work. Their mistake became their identity. They lost confidence in their ability to practice law all because of one mistake. They magnified their suffering by projecting out worst-case scenarios. While it is important to acknowledge your mistake and respond appropriately, you must keep your mistake in perspective.
When it comes to acknowledging your mistake, it is essential to be transparent with your client and colleagues and avoid finger-pointing. Many lawyers are embarrassed by their mistakes. Some choose to bury their heads in the sand and hide their mistakes. This is the biggest mistake you can make. When a mistake is discovered, you should immediately consult with your colleagues and your malpractice carrier to determine what disclosure is required. You will want to review 2015 FEO 4 for guidance. If it is a material mistake that is likely to detrimentally affect your client's interests, you should immediately disclose your mistake to your client in a manner that is in compliance with 2015 FEO 4. Whatever, you do, do not blame others for your mistake. Your clients and colleagues will respond more favorably when you own your mistake.
Finally, if you are a partner or supervisory lawyer responding to an associate who has made a mistake, do not make it worse by shaming the person. This will only cause the lawyer to lose confidence in his or her ability. Maybe show some empathy by explaining that you have made mistakes in your practice as well. Discuss with the lawyer what he or she can do to learn from the mistake and become a better lawyer. And then ask yourself whether you focus as much on the person's successes as you do their failures. If you want productive and effective lawyers in your firm, you will find ways to celebrate successes far more than focusing on failures.
About the Author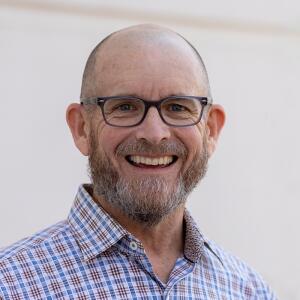 Will Graebe
Will Graebe came to Lawyers Mutual in 1998 as claims counsel. In 2009, Will became the Vice President of the Claims Department and served in that role until 2019. After a two-year sabbatical, Will returned to Lawyers Mutual as claims counsel and relationship manager. In his role as claims counsel, Will focuses primarily on claims related to estates and trusts, business transactions and real estate matters. Will received his J.D. from Wake Forest University School of Law and his undergraduate degree from Stetson University. Prior to joining Lawyers Mutual, will worked in private practice with the law firm of Pinna, Johnston & Burwell.
Read More by Will >