Real Estate Practitioners: Let's Go Over This One More Time
Real Estate related wire fraud in North Carolina has been going on now for at least six years. Yet, both Lawyers Mutual and the State Bar are still seeing claims and grievances arising from wire fraud attacks which could have been avoided if the attorneys had followed the risk management advice of the Bar, Lawyers Mutual, the Real Property Section of the NCBA, the title companies and others have been providing for years. Based on a statement in the Fall 2021 Edition of the State Bar Quarterly, the penalties for failure to comply with wire fraud risk management are increasing.
The statement outlines that the State Bar has been addressing wire fraud grievances since 2015. So has Lawyers Mutual. The Bar details its efforts since 2015 to increase awareness of the issue through its social media, CLE, publications and presentations.
The Bar in its statement mentions that it has issued 2015 FEO 6 as well as 2020 FEO 5 addressing wire fraud. The Bar details the efforts Lawyers Mutual and the title companies have taken to try to educate the Real Estate Bar of the dangers of wire fraud and the risk management efforts the attorneys can take to minimize the potential of a wire fraud claim.
The Bar mentions that after three years of dismissals of grievances with letters of warning that it began a few years ago to issue permanent discipline including reprimands and admonitions to try to curb the number of grievances it was receiving. Yet, the grievances continued even with the stiffer ethical penalties. The Bar points out that two years after it sent out two special wire fraud alerts in 2019, they are still seeing wire fraud grievances.
Similarly, Lawyers Mutual instituted its Safe Harbor Endorsement in June 2017 which does provide coverage for wire fraud IF the attorney's office complies with the requirements detailed in the endorsement. Yet we still have insureds in 2021 that due to their noncompliance with the Safe Harbor Endorsement, do not have coverage for the wire fraud claim and are personally at risk for the stolen proceeds as well as defense costs of any resulting litigation.
As a result of this continuing problem, the State Bar issued the following statement, all in caps:
"ACCORDINGLY, THE GRIEVANCE COMMITTEE IS PROVIDING NOTICE THAT LAWYERS WHO FAIL TO TAKE ADEQUATE PRECAUTIONS TO PROTECT AGAINST WIRE FRAUD SCAMS CAN EXPECT IMPOSITION OF MORE SERIOUS PROFESSIONAL DISIPLINE."
No more excuses. You have been warned…repeatedly.
About the Author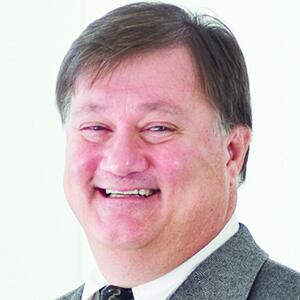 Wayne Stephenson
Wayne Stephenson joined Lawyers Mutual in 1989. He has also worked with First Title and Investors Title as both an underwriting and claims attorney. He specializes in real estate matters. You can reach Wayne at 800.662.8843 or at wstephenson@lawyersmutualnc.com.
Read More by Wayne >