Real Estate Lawyers Beware: The Problem with 47G and 47H Transactions
Over the last few weeks, there has been much discussion about Lease with Options (47G) and Contract for Deed (47H) transactions. I would encourage everyone to stay as far away from the transactions as possible.
The chance of the deals ever resulting in a warranty deed between the two contracting parties is near infinitesimal, and damage to the public record can hamper the ability to current property owner to sell the property for extended periods.  I understand the practical need for such transactions, but by passing these two statutes, the NC legislature has made it very clear such financing vehicles are disfavored.  
I hate to use the phrase 'under no circumstance,' as life has smacked me a few times in the past and made me regret similar statements.  However, I cannot think of a circumstance where this transaction is a good idea for a current property owner/landlord.
It is also a significant liability to the attorney involved. Lawyers Mutual has learned about these statutes through claims reporting. We consider attorney participation in such transactions a risk factor. 
Under 47G, the landlord/financier is basically stuck in a no man's land between being a bank and being a landlord.  Landlord obligations under state and local law apply, yet the ability to remove a tenant through the Summary Judgment process is lost.  A local magistrate judge once explained "when you have a lease 'and,' you are no longer in my court."  That means you have to go to Superior Court to remove the tenant, are fully subject to the Rules of Civil Procedure, Notice and Hearing Requirements, which will add months to the removal process, best case scenario.    
For 47H, the landlord has a great deal many responsibilities, including an accounting requirement for which I have never seen a landlord be in compliance.  Never.  Minor violations have obscene penalties, though the statute was slightly modified to make it a lesser degree of horrible.  If we are honest, the land owners that have to participate in these transactions are not likely to follow technical requirements of the statute. 
This article doesn't even address the Equity of Redemption requirements. However, I would avoid these and counsel my clients to run away.
About the Author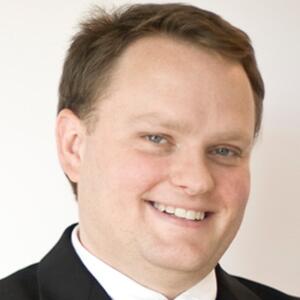 Troy Crawford
919.585.1186 | www.lmtitle.com
Troy is Managing Counsel for LM Title Agency, LLC, a wholly owned subsidiary of Lawyers Mutual serving attorneys throughout North Carolina. Prior to heading the title agency, he worked for Lawyers Mutual as Claims Counsel, focusing primarily on real estate, fraud and technology related claims. His experience includes working as Claims and Subrogation Counsel for a title insurance underwriter and eight years in private practice handing real estate litigation, commercial transactions and residential closings. Contact Troy directly at 919-585-1182 or troy@lmtitle.com.
Read More by Troy >