Real Estate Claims Warning
As the number of closings increase this summer, we're starting to see an uptick in a certain type of real estate claim. You can prevent these types of claims with sound risk management practices.
Generally, the attorneys and their staff aren't missing the deeds of trust in their title search. They're including those deeds of trust in their title opinions, with the title carriers requiring that the deeds of trust be paid in full and canceled of record.
Here's the issue being reported: the discovered deeds of trust are not being paid at closing. Somehow, the payoffs aren't being carried over to the Closing Statement. The issue happens more often where there is a third deed of trust, typically to NC Housing Finance Agency, HUD or some similar quasi-governmental lender.
When a similar wave of claims occurred a couple of years ago, a common issue was that the quasi-governmental lender used the same loan servicer as the lenders which were ahead of them. When the closing attorney's staff contacted the servicer for the payoff, the servicer's employee assured staff that the payoff amount included ALL deeds of trust, only to have the third lender later question why it wasn't paid at closing. So far, we haven't seen that as an issue in this newest wave of claims, but still be aware those situations might arise.
We recognize this is the busy season for real estate attorneys. You still need to take the time to review the title search.
Double check to make sure all liens shown in the title search appear on the title opinion. Document all communications, preferably in writing, with the lender or servicer when obtaining payoffs, especially when the payoff purports to cover multiple loans. Take the time before closing to compare the title opinion and title commitment to the prepared closing statement to make sure all the liens against the realty are addressed at closing.
These are usually preventable claims if you take the time to review your firm's title notes, title opinions, title commitments and then compare them to the Closing Statement.
There are a lot of pressures in a real estate practice to get the transactions closed as soon as possible and then move on to the next closing. With the profit margins in today's real estate practice, if you have to go back into that file to correct an error, you more than likely are losing money on that transaction.
Not only is taking the time to review the file prior to closing a sound malpractice prevention tip, it's good for your bottom line as well.
About the Author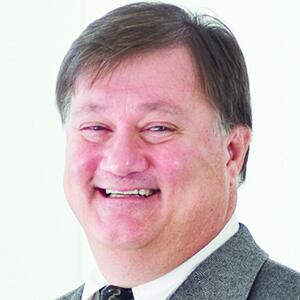 Wayne Stephenson
Wayne Stephenson joined Lawyers Mutual in 1989. He has also worked with First Title and Investors Title as both an underwriting and claims attorney. He specializes in real estate matters. You can reach Wayne at 800.662.8843 or at wstephenson@lawyersmutualnc.com.
Read More by Wayne >