Professionalism in the Practice of Law
The pandemic has taken its toll on our society's mental health and wellness. Attorneys have not been spared. Even before the pandemic, the legal profession was more susceptible to mental health and substance abuse problems than the public at large. The adversarial nature of the practice of law contributes to decreases in attorney wellness and mental health.
Over the last year, Lawyers Mutual has seen an increase in reported claims where sanctions were sought against attorneys and/or their clients for mistakes made by the attorney. When I was fresh out of law school, I recall an instance where I was quick to capitalize on the opposing attorney's mistake in missing a deadline by a couple of days. Not long after I filed my motion related to the missed deadline, one of my senior partners burst into my office to chastise me for the motion. He had spoken to the senior partner in the other firm. The deadline was only missed by a couple of days and it was not likely that any court would dismiss the claim on that basis alone. I was instructed to withdraw the motion. I learned the lesson to extend professional courtesies to the opposing party early on and in an embarrassing fashion. In the years that followed, I granted informal extensions when it would not have much of an effect on the litigation. After all, you never know when you may need a favor from opposing counsel. If we can be civil with each other, it is better for us individually as attorneys and for the profession.
As attorneys, we have a duty to zealously represent our clients. In some circumstances, sanctions are warranted; however, most courts are not fond of motions based on gamesmanship and pure technical mistakes. Pursuing zealousness does not mean we cannot treat each other with the same professional courtesy we would want extended to us. A little kindness and understanding can go a long way in not only improving your mental health and the mental health of your colleagues, but also avoiding unwanted sanctions motions, grievances, or claims against you.
Several years after the incident where I was told to withdraw my motion, I was working on another case where the attorney missed a deadline to designate her experts by a couple of days. The trial date was over a year away and it was not likely a court would grant summary judgment for my client based on the missed deadline. Rather than immediately file a motion, I called the other attorney to see if she needed some extra time to respond. She stated that she did not realize she had missed the deadline and requested the informal extension I offered. Not long after that phone call, I received a Notice of Voluntary Dismissal of the case. The attorney called to let me know she had withdrawn from the case due to conflicts with her client and that she was very appreciative of the courtesies I had extended to her during the litigation. Not every professional courtesy you grant will end up in a voluntary dismissal of the case, but a little collegiality can go a long way.
If the pandemic or everyday stressors from a busy law practice have led you to neglect your personal wellness or caused professionalism to be an afterthought, consider contacting NC Lawyers Assistance Program (NC LAP) for guidance. NC LAP is a service of the North Carolina State Bar which provides free, confidential, non-disciplinary assistance to lawyers, judges and law students in addressing mental health issues, including problems with drugs or alcohol, and other life stresses which impair or may impair an attorney's ability to effectively practice law. NC LAP assistance is designed to promote recovery, protect the public, prevent disciplinary problems for lawyers, and strengthen the profession.
About the Author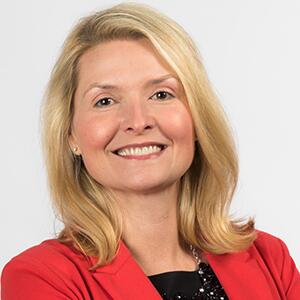 Claire Modlin
Claire is the Vice President of Claims. She joined Lawyers Mutual in 2017 and previously served in the role of Underwriter and Senior Claims Counsel. Prior to joining Lawyers Mutual, she practiced in the areas of civil litigation, medical malpractice defense, insurance defense, and transportation. Claire actively practiced in both large and medium-sized firms in North Carolina for 22 years. You can reach Claire at 800.662.8843 or at claire@lawyersmutualnc.com.
Read More by Claire >