New Mandatory Trust CLE Hour Available Online
Members of the North Carolina State Bar can now access an online, interactive, one-hour trust account management continuing legal education course on the North Carolina Bar Association's website. The program, a joint project of the North Carolina State Bar and the North Carolina Bar Association, provides the most current explanation of the management duties for a lawyer's trust account, and satisfies the provision in Rule 1.15-2(s) of the Rules of Professional Conduct requiring anyone with trust account signatory authority to complete a one-hour trust account management CLE course. The one-hour program includes great content and helpful resources and is available free of charge to North Carolina State Bar licensed lawyers. The one-hour module on trust accounting basics is the first in an anticipated series of high quality online trust account management programs produced by the North Carolina Bar Association and the State Bar and sponsored in part by Lawyers Mutual Insurance Company and Old Republic National Title Insurance Company.
Note: Any lawyer or supervised employee with check signing authority must take a one-hour trust account management CLE course approved by the State Bar for this purpose. To allow CLE providers time to develop and obtain approval for appropriate courses and to allow a reasonable time for all law firms to come into compliance, the CLE requirement may be satisfied in 2017; however, compliance with the other signature requirements for trust account checks should be prompt. Completion of a one-hour trust accounting CLE course taught by the State Bar's trust account compliance counsel after January 1, 2015, satisfies the requirement.
About the Author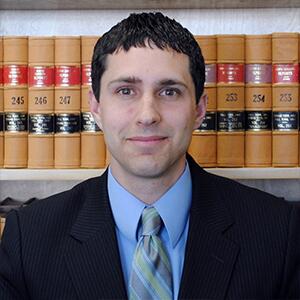 Peter Bolac
919.828.4620
pbolac@ncbar.gov

Peter Bolac joined the State Bar in 2011 as Trust Account Compliance Counsel and District Bar Liaison. As Trust Account Counsel, he oversees the new trust account compliance program, which helps lawyers improve trust account practices and mitigate disciplinary action. 

Read More by Peter >