NCBA Group Disability Plan Available to NC Law Firms
What would happen if you or a key employee were unable to work because of a disability?
If simply asking that question causes you anxiety, you should know about an insurance product designed – and discounted – for your law firm.
Lawyers Insurance, the official agency of the N.C. Bar Association, offers a Group Long-Term Disability (LTD) Plan tailored for lawyers and their employees. It provides comprehensive benefits and requires no medical underwriting.
"The majority of attorneys either have inadequate disability coverage or no coverage at all," says Ken Hudson of Lawyers Insurance. "Costs of professional individual plans are expensive. Also, medical underwriting is quite a hurdle to qualify for coverage."
Note: this is an employer benefit, not an individual plan.
Hudson says a key advantage of this NCBA-approved Group LTD Plan is that it doesn't contain limitations – like shortened benefit periods, rated premiums, or medical exclusions – that are often found in individual plans.
"For example, these days I come across many attorneys receiving treatment or therapy for depression or anxiety," says Hudson. "In the majority of individual offers, this will automatically trigger a five-year benefit period. Already the attorney is climbing uphill and full underwriting has not even begun."
Another big plus: the NCBA LTD policy is guaranteed renewable.
"The carrier cannot cancel the policy except for non-payment," says Hudson. "In cases where medical underwriting is an obstacle, our group plan is guaranteed issue. This solves the problem of limitations or declines."
Law firms with five or more full-time employees are eligible for NCBA LTD coverage. The plan typically covers all attorneys and employees.
An Important Two-Letter Word
The word "or" plays a key role in the NCBA Group LTD Disability Plan. Under the definition of "disability," an insured qualifies for benefits if they:
cannot perform material duties in their own occupation OR
are unable to earn more than 80 percent of pre-disability income OR
cannot perform duties regardless of income from any other occupation.
This "or" definition triggers the start of the elimination period (the number of days, usually 90, that must elapse between the onset of disability and when benefits first become payable) much sooner than the "and" definition found in many other disability policies.
For example, if a disability occurs, but income is not immediately affected – perhaps because fees are still coming in from prior cases – the "cannot perform duties" condition would trigger the elimination period. This is so even though the attorney might still be earning close to their pre-disability earnings.
Under a policy with an "and" definition of disability, by contrast, the elimination period countdown would not begin until actual loss of income comes into play. This would result in a longer wait for benefits.
"The definition is the most important factor of disability coverage," says Hudson. "If you never qualify, it is just a piece of paper. If you are really trying to protect your income and prevent financial hardship, the last thing you need is difficulty or delays in qualifying for your benefits."
Other Advantages of the NCBA Group LTD Plan
Protection of income upon returning to work until reaching 100 percent of Pre-DI earnings for the first 12 months.
Temporary recovery. You do not have to accrue days of EP consecutively. EP will not reset unless 30 days is exceeded between accumulation. During the Max Benefit Period (MBP), if you return to work, a new EP will not be required if within 6 months on a claim for same event.
$25,000 life insurance for all participants included at no cost.
Cost of Living Adjustment up to 10 percent.
Alcohol/substance abuse/mental health claims covered up to 24 months per occurrence. (Other plans often have a 24-month lifetime limitation.)
No offset for individual disability plans. If you have an individual plan purchased a while ago, you might be under-insured. The NCBA group plan is an affordable option to supplement any existing benefit gap and achieve full income protection again.
Specialty definitions are available to enhance coverage for attorneys practicing as full-time litigators. If, for instance, a trial attorney cannot perform their litigation tasks, they can still receive benefits, even if earning income in another occupation. This enhancement is optional at added cost.
For a quote or more information, contact Ken Hudson at 1-800-662-8843 or email khudson@lawyersmutualnc.com.
Lawyers Insurance is the official agency of the North Carolina Bar Association.
About the Author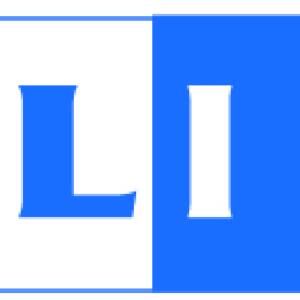 Lawyers Insurance
www.lawyersinsuranceagency.com | 800.662.8843
As a company created and managed by North Carolina attorneys, Lawyers Mutual knows that lawyers need other services and products to properly manage their business risks, develop employee benefit plans, protect their income and provide for their family's financial security. With that in mind, Lawyers Insurance Agency was formed in 1984 to meet those needs.
Lawyers Insurance is proud to be the official agency of the North Carolina Bar Association and to provide these products and services for the lawyers and staff of North Carolina law firms. We are always available to supply friendly, informed service to our clients in the legal profession.
Read More by Lawyers >