Legislation and Appellate Rules Amendments Bring Sweeping Changes to Appellate Practice in 2017
December 2016 brought several changes to the statutes and rules governing appellate practice and procedure, among them:
Out with the Old, In with the The … Older
Senate Bill 4 eliminated direct appeal to the Supreme Court from orders finding an act of the General Assembly facially unconstitutional. The new legislation returns direct appeals to the Court of Appeals, which is the system that was in place prior to the fall of 2014. Also, we are returning to partisan appellate court elections, with primaries and party affiliations being added back to Court of Appeals and Supreme Court judicial races. 
Appeal to 15:  En Banc Consideration in the Court of Appeals
In the waning moments of 2016, the General Assembly also created en banc jurisdiction for the Court of Appeals. This seismic change allows a majority of the court's fifteen judges to agree for the full court to hear and decide an appeal. 
In light of this new en banc legislation, the Supreme Court quickly adopted Appellate Rule 31.1, which establishes both a procedure and the criteria for granting motions for en banc consideration in the Court of Appeals. 
A word of caution.  While new Appellate Rule 31.1(d) states that the denial of a motion for rehearing en banc "will trigger the time for taking an appeal of right to the Supreme Court" or "filing a petition for discretionary review," the time for appealing and petition for discretionary review to the Supreme Court under Appellate Rules 14 and 15 is calculated from the issuance of the Court of Appeals mandate.  Therefore, if you decide to move for en banc consideration of a Court of Appeals' panel decision, it is advisable to also seek a stay of the Court of Appeals' mandate under Appellate Rule 31(e).  Also note that en banc review will likely be a rapidly evolving area of appellate law, and so make sure to keep informed of new developments.
The Supreme Court has killed Courier font –at least for appellate filings.  An amendment to Appellate Rule 26(g)(1) now requires all appellate papers to be filed in "proportionally spaced fonts with serifs" (e.g., Constantia and Century). Courier font is not a proportional font, so you must stop using it.  For appeals filed after January 1, 2017, font sizes can be anywhere between 12 and 14 point, but Appellate Rule 28(j) requires a word-count limit for briefs filed in the Court of Appeals (rather than a page limit). 
The Supreme Court also adopted numerous technical changes to the Rules of Appellate Procedure designed to clarify ambiguities in the rules or to bring the Appellate Rules into compliance with current practice.  You can read more about those changes here, but highlights include:
Appellate Rule 28(j) clarifies that captions and counsel's signature block do not count against the word count limit for briefs filed in the Court of Appeals. Also, did you figure out a quick way to ensure under Appellate Rule 28 that your brief did not contain more than "twenty-seven lines of double-spaced text" on any page?  No?  I didn't either.  Thankfully, that provision has been deleted as well.
A Reminder to Check Two Rules To Figure Out Where To File A Transcript Extension Request
Appellate Rule 27(c) used to say that all appellate-related requests for an extension of time—other than the first request for more time to serve the proposed record on appeal—were filed in the appellate division. However, under Appellate Rule 7 the trial court is also authorized to grant the first extension of time to produce the transcript in all but death penalty cases.  The amendments fixed that inconsistency, specifically adding to Appellate Rule 27 that certain transcript extension requests are to be filed in the trial court per Appellate Rule 7.
How Many Copies Of The Record Does The Clerk Want?
Appellate Rule 12(c) was updated to provide that an appellant is required to file one copy of the printed record and any paper deposition or administrative hearing transcripts not electronically filed by the court reporter under Appellate Rule 7.  Because Rule 9(d) documentary exhibits and the Rule 11(c) Supplement are not reproduced by the clerk, the appellant is required to file three copies of those.
Not All Documents Can Be Electronically Filed In The Court of Appeals
Appellate Rule 26(a)(2) used to say that all appellate documents could be e-filed.  The problem is that the Court of Appeals does not permit parties to e-file any of the record on appeal components, instead requiring paper filings.  Appellate Rule 26(a) has been amended to state that "Many documents may be filed electronically through the use of this site. The site identifies those types of documents that may not be filed electronically.  Interestingly, the Supreme Court allows e-filing of all documents—meaning if you have a direct appeal to the Supreme Court and want to e-file the entire appellate record, you do not have to count copies per Appellate Rule 12(c).
Appellate Rule 18 Gets Some Much-Needed Attention
Rule 18 finally received a much-needed update.  First, the rules were changed to provide that objections and amendments to the proposed record are not filed—only served (just like Appellate Rule 11).  In addition, the Administrative Procedure Act was revised in 2011, empowering the administrative law judges of the Office of Administrative Hearings to issue final decisions in some so-called "contested cases."  Appellate Rules 18 and 20, however, continued to refer to appeals taken from "agencies," which was no longer accurate for all administrative appeals.  Now, these Rules use the phrase "administrative tribunal" in place of "agency."  They also now more accurately reflect current practice for those appeals of right taken from administrative agencies, boards, commissions, and the Office of Administrative Hearings.
About the Author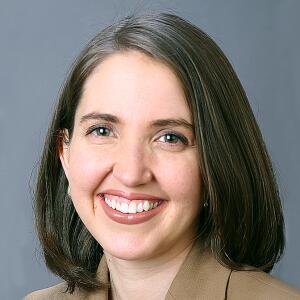 Beth Brooks Scherer
Beth Brooks Scherer is a Board Certified Appellate Practice Specialist with Smith Moore Leatherwood LLP in Raleigh. She is the current chair of the North Carolina State Bar's Appellate Practice Specialization Committee and prior chair of the North Carolina Bar Association's Appellate Rules Committee.  She blogs frequently on issues of appellate practice and procedure for the North Carolina Appellate Practice Blog, www.ncapb.com, a convenient source of news, information, tips, and resources for practicing law in North Carolina's State and Federal Appellate Courts. 
Read More by Beth >