Legal Deserts: A Threat to Justice in Rural North Carolina
There are 1.3 million lawyers in the United States, and 30,000 of them live in North Carolina.
Nationwide, there are approximately four lawyers for every 1,000 residents, but most lawyers work in urban areas. Many rural areas of the country have few or no lawyers.
Legal experts call these legal deserts.
According to the 2020 ABA Profile of the Legal Profession, in North Carolina, we have 2.3 lawyers per 1,000 residents. Our lawyers are clustered in the Research Triangle, Mecklenburg County, the Triad, and Wilmington. We have ten counties with single-digit number of lawyers.
Recently a lawyer in rural North Carolina told me his law firm was one of two in a 40-mile radius. He and his partner are in their early 70s, as are the other lawyers in the county. His law firm has not received an unsolicited resume from a lawyer in more than 10 years. He serves on his judicial district committee to conduct lawyer fitness interviews and no one in their judicial district has taken the bar exam in the past three years.
What Does This Mean for Citizens Who Need Help?
According to the ABA's Legal Innovation Regulatory Survey, there are 14+ states that are studying regulatory reform issues or are engaged in regulatory reform. Increased pressure to study regulatory reform is rising resulting from Access to Justice concerns, increasing legal technology innovations, changes in the legal marketplace, as well as the pandemic and the havoc it has caused for citizens, the courts, and lawyers.
Why is this important?
Most experts do not expect to see an improvement in these legal deserts in the next decade. Lauren Sudeall, a law professor at Georgia State University, while not optimistic about seeing improvements in these numbers, says, "But I hope that we can have a broader understanding of what access to justice means… Not just by looking at justice as sort of this binary 'do-you-have-a-lawyer-or-not?' question."
What Can You Do?
The North Carolina State Bar established a Regulatory Reform Study Subcommittee.
Proposals discussed by the subcommittee included the creation of a regulatory sandbox (allowed in Utah), Limited Licensed Paraprofessionals (Ontario has had a Limited License program for more than 10 years and Utah and Washington have added Limited License programs in recent years), and the use of Court Navigators (allowed in Arizona and New York).
Limited Access to Justice
"Nearly every state in the nation has large stretches of rural areas and counties with few lawyers in them – or no lawyers at all," ABA President Judy Perry Martinez said. "In fact, rural residents are disproportionately poor, and many are forced to travel long distances to find lawyers to handle routine matters that affect their everyday lives, such as wills, divorces and minor criminal and civil cases."
The NC Equal Access to Justice Commission and the Equal Justice Alliance partnered with UNC Greensboro's Center for Housing and Community Studies to conduct the first comprehensive civil legal needs assessment of our state in 20 years.
Results show:
More than 2 million low-income North Carolinians were eligible for the services of legal aid providers in 2018
There is 1 legal aid attorney for every 8,000 North Carolinians eligible for legal services
71% of low-income families will experience at least one civil legal problem in a given year
86% of these legal needs go unmet because of limited resources for civil legal aid providers
In the medical profession, 1 in 10 health care providers are doctors with a wide range of other medical providers who can aid the sick.
In the legal profession, 9 in 10 legal providers are lawyers. Where are all the other resources that our citizens need to deal with problems that impact their lives in no less devasting ways than sickness?
The lawyers of North Carolina can make a difference. It's time to consider other solutions. Follow the work of the State Bar's Regulatory Reform Study Subcommittee and explore the possibilities that exist to expand access to justice.
Article previously published in the May 9, 2022 Attorney At Law magazine.
About the Author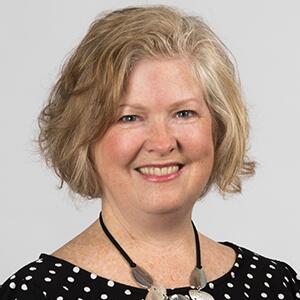 Camille Stell
Camille Stell is President of Lawyers Mutual Consulting and Services, offering succession planning, business development coaching, keynote presentations and more. Continue this conversation by contacting Camille at camille@lawyersmutualconsulting.com or 800.662.8843.
Read More by Camille >