Keeping Your Clients in the Dark
What do you think is the number one complaint clients have about their lawyers? It is not lack of knowledge or competence. It is not even dissatisfaction with the outcome of a matter or the cost to the client. A BTI Consulting Group Survey indicates that failure to keep a client adequately informed is far and above the number one complaint clients have.
I can personally attest to this after having gone through a real estate closing where my requests for information were ignored by the closing firm. We had done everything that we needed to do to be ready on the day of closing. However, the seller was late in overnighting their documents from out-of-state. We were told by our realtor the day before closing that there might be a delay in getting the seller's documents. We signed the closing documents on a Thursday morning and weren't told about the status of the seller's documents until 4 days later, despite numerous requests for an update. We even pointed out to the closing attorney that our rate lock on our loan was set to expire 4 days after we signed the closing documents. They never responded to those requests. It was not the fault of the closing firm that the documents were late. However, their failure to even acknowledge our request for an update is the epitome of poor communication.
Poor communication not only results in loss of business, but also increases the likelihood of malpractice claims, ethics complaints and poor reviews. Clients who feel seen and heard by their lawyers are far less likely to make such complaints. I have seen situations where a lawyer made a mistake that resulted in damage to the client, but the client chose not to pursue the malpractice claim because the lawyer had a good relationship with the client. In contrast, where a client has been ignored and a mistake is made, it is far more difficult to reach a reasonable resolution of the claim.
So, what can you do to avoid this? First, set expectations with the client from the outset. If you would prefer for the client to speak with your receptionist or administrative assistant to get administrative details and updates, let the client know that. If you prefer to communicate by e-mail with the client, tell them that up front. Also, give them a realistic timeframe for the matter you are handling. Do not assume that they will know how long various stages of the representation will take.
Second, do not ignore client requests. There is nothing worse than being kept in the dark. If the news is no news, tell the client that. It doesn't need to be a 15-minute phone call. It can be a simple one-line e-mail or text. It can also be a quick call or e-mail telling the client that you cannot get to their question right away but will call or e-mail the next day. We have all been in that situation where we are at the counter of a retail establishment or restaurant and an employee ignores our presence. They might or might not have been busy doing something. In either case, they don't say anything, and you are left to wait without any idea when you will be served. All they would have to do is acknowledge your presence and tell you that they will be right with you. The way that you feel in this situation is the way your clients feel when you do not acknowledge their requests.
Third, make sure that your staff is trained to respond to client inquiries in a timely manner. Good client communication is a team effort. Everyone needs to be on board. Establish a policy in your office to respond to all client inquiries within 24 hours of receipt of the inquiry. The response can be a simple request for additional time to respond. It goes without saying that emergency and time sensitive requests should be addressed immediately.
A final suggestion is to avoid red flag clients. We have all had at least one red flag client. They tend to be the ones who are constantly calling you with questions or suggestions about how you should do the job they hired you to do. No amount of setting expectations in the beginning will change this.
Nothing said here is new or earth shattering. We all know the importance of good client communications. It's just a reminder to make it a priority.
About the Author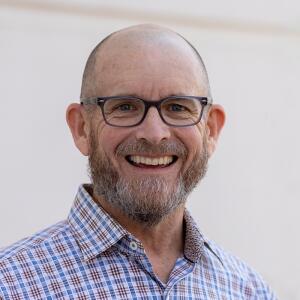 Will Graebe
Will Graebe came to Lawyers Mutual in 1998 as claims counsel. In 2009, Will became the Vice President of the Claims Department and served in that role until 2019. After a two-year sabbatical, Will returned to Lawyers Mutual as claims counsel and relationship manager. In his role as claims counsel, Will focuses primarily on claims related to estates and trusts, business transactions and real estate matters. Will received his J.D. from Wake Forest University School of Law and his undergraduate degree from Stetson University. Prior to joining Lawyers Mutual, will worked in private practice with the law firm of Pinna, Johnston & Burwell.
Read More by Will >