Insurance Coverage Is Not All About the Price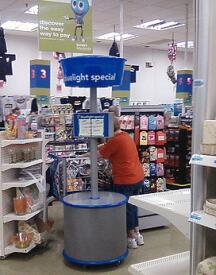 Do you remember "Blue Light Specials"?  If you ever shopped at Kmart, you remember the "Blue Light Specials" – that surprise moment when a deep discount was announced on merchandise over the loud speaker and the blue police light lit up somewhere in the store.
The best value is not always found with the lowest price.  Here are some things you should consider when contemplating a change in your insurance company.
Understand the potential new coverage.  It is important to compare the coverage you are receiving.  Most professional liability policies are claims-made policies.  This means that the policy in effect when a claim is made and reported determines coverage and not the policy that may have been in effect at the time of the alleged act or omission giving rise to the claim.  The lower premium quote you receive may not include coverage for prior acts covered by your existing policy, which could leave you without coverage in the event of a claim.
Your current insurance company is an expert.  Lawyers Mutual has been providing professional liability coverage to North Carolina lawyers for over 40 years.  Our underwriters can review and discuss with you any differences in the coverage being offered.
Talk to your insurance company about your current rate.  An insurance company may quote a lower premium to get your business and raise your premium once you are in the door.  It may feel like a difficult conversation, but your insurance company can help you make an informed decision.  Avoid a potential bait-and-switch by talking with your current insurance company about your premium.
At Lawyers Mutual, we welcome the opportunity to talk with our insureds about their premium and to review a lower quote.  An insured many not understand that Lawyers Mutual is a mutual insurance company.  This means that Lawyers Mutual is owned entirely by its policyholders.  We strive to return profit earned to our policyholders in the form of a dividend that is paid at policy expiration and have paid nearly $1 million dollars in dividends in 2017.  The 2018 dividend will mark the 14th time since 1999 we have returned profit to our policyholders.  Oftentimes, there is little difference in the premium when taking into account the dividend.
Our insureds develop equity with us over time and will receive credit for claims free history and longevity.  The opportunity to review a lower quote also allows us to assess our pricing in comparison with a competitor and to review the credits being given.
Understand the value of your current relationship.  Do you know the insurance company?  Do they have a reputation for exceptional customer service?  What happens if you have a claim?  There is value in the relationship you have with your insurance company. 
Lawyers Mutual has been committed to developing long-term relationships with lawyers in North Carolina since 1977.  We build long-term relationships through exceptional customer service.  We provide access to staff and attorneys in underwriting and claims to help with questions about your practice, your coverage, or to provide assistance with a potential claim.  We provide free CLE seminars to our insureds.  We provide valuable risk-management resources through risk management alerts, toolkits, and sample practice forms.
There are many factors which can impact your insurance premium, sometimes for the better.  It's not all about the price.  You should choose a company and service that meets your needs.
(
This Photo
by Unknown Author is licensed under
CC BY
.)
About the Author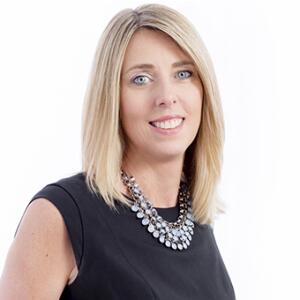 Kathy Fisher
Kathy Fisher is an underwriter at Lawyers Mutual. She is a licensed North Carolina attorney who was previously a partner at Yates, McLamb & Weyher LLP in Raleigh. Contact Kathy at kathy@lawyersmutualnc.com or 800.662.8843.
Read More by Kathy >