Future Advance Deeds of Trust - Equity Lines on Steroids
Real Estate practitioners are frequently reminded in CLEs, email blasts and newsletters of the importance of blocking and closing equity lines. Unfortunately, title insurers continue to see claims presented because proper procedure is not followed, and all too often, we are presented with subrogation demands. These claims are completely preventable and often expensive to resolve. The same can be said of claims resulting from payoff errors on Future Advance Deeds of Trust, which are governed by Article 7 in Chapter 45 of the North Carolina General Statutes.
Future Advance Deeds of Trust (FADOTs) may be described as 'Equity Lines on Steroids.' Differences between Article 7 FADOTs and Article 9 Equity Lines include:
Equity Lines are usually placed on residential property which is already 'built out' while FADOTs generally are secured by commercial land or residential lots in anticipation of construction.
The value of Equity Lines frequently is a small percentage of property value, while FADOTs routinely encumber the majority of available collateral.
Equity Lines generally secure one note executed contemporaneously with the security instrument. FADOTs have the ability to collateralize many notes or other obligations, including obligations which are not in existence (nor even contemplated) at the time of recording of the FADOT. Even if the original secured note is paid off and satisfied, additional debts can be secured by the Deed of Trust, unless it is properly cancelled.
Like Equity Lines, FADOTs are required to show on their face that they secure future advances. How prominent the display is featured varies by lender, and a title searcher must be diligent in searching the public record to identify these instruments. Also, like Equity Lines, there is a special procedure that must be followed to ensure the Deed of Trust is cancelled of record, as detailed in N. C. Gen. Stat. §45-71. Requirements include a zero balance and a written demand by the borrower to cancel the lien. Our insureds are encouraged to use a universal payoff letter which complies with the Article 7 and Article 9 requirements for cancelation. You can find a sample universal payoff letter in our Real Property Toolkit.
Should you have any questions, feel free to contact our real estate claims counsel: Wayne Stephenson or Uta Zacharias for more details.
About the Author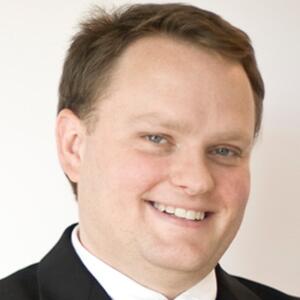 Troy Crawford
919.585.1186 | www.lmtitle.com
Troy is Managing Counsel for LM Title Agency, LLC, a wholly owned subsidiary of Lawyers Mutual serving attorneys throughout North Carolina. Prior to heading the title agency, he worked for Lawyers Mutual as Claims Counsel, focusing primarily on real estate, fraud and technology related claims. His experience includes working as Claims and Subrogation Counsel for a title insurance underwriter and eight years in private practice handing real estate litigation, commercial transactions and residential closings. Contact Troy directly at 919-585-1182 or troy@lmtitle.com.
Read More by Troy >