Ethics Review
2021 STATE BAR ETHICS OPINIONS
The North Carolina State Bar adopted six new ethics opinions in 2021. These opinions cover a range of topics, including issues that are a regular source of calls to Lawyers Mutual:
2019 FEO 4 – Communications with Judicial Officials (adopted July 2021)
This replaces seven prior opinions dealing with ex parte communications and addresses a number of scenarios related to informal communications with judges. It is permissible to send an informal communication (text or email) to a judge if: (1) the substance of the message relates only to scheduling and does not address the merits of the case and (2) opposing counsel is copied. If opposing counsel is not copied, the message constitutes a prohibited ex parte communication under Rule 3.5. Even if opposing counsel receives simultaneous notice, an unsolicited communication to a presiding judge that addresses the merits of the case is potentially prejudicial to the administration of justice and is not permitted under Rule 8.4(d). Trial briefs, proposed orders, and other items that have been requested by the court can be emailed (with a copy to opposing counsel) without violating the Rules of Professional Conduct.
2020 FEO 1 – Responding to Negative Online Reviews (adopted July 2021)
If a former client posts a negative review, a lawyer can reply with a "professional and restrained response." However, the response should never reveal confidential client information. Consistent with other jurisdictions, the North Carolina State Bar concluded that the "self-defense" exception to confidentiality in Rule 1.6(b)(6) does not apply to online reviews. If the person posting the review is not a current or former client, the attorney may state that she has never represented the individual. If the reviewer was a prospective client (meaning he or she contacted the lawyer about a specific matter and the lawyer declined the representation), additional duties are owed under Rule 1.18. It is not possible to prospectively waive confidentiality in an engagement agreement to allow a lawyer to respond to online reviews because the requirements for informed consent cannot be satisfied. Finally, while lawyers can seek to resolve disputes with dissatisfied clients, withdrawal of a review cannot be a condition of negotiations and a lawyer may not offer something of value in exchange for altering or removing a review.
2020 FEO 2 – Advancing Client Portion of Settlement (adopted January 2021)
This opinion considers several scenarios where a client requests an advance of settlement funds that have not yet cleared the lawyer's trust account. The answer depends on whether there is "pending or contemplated litigation" at the time of the request. See Rule 1.8(e)(1). If there is a lawsuit and a dismissal has not yet been filed, the matter remains pending and settlement proceeds cannot be advanced. If a dispute is settled pre-suit, the lawyer must evaluate whether litigation may still be contemplated. If the lawyer determines that an advance is permissible, this is a business transaction with the client under Rule 1.8(a), and the opinion sets out certain conditions that are required to ensure that the terms are fair and reasonable to the client.
2020 FEO 5 – A Lawyer's Responsibility in Avoiding Fraudulent Attempts to Obtain Entrusted Client Funds (adopted January 2021)
This opinion deals with buyer-side wire fraud, where the buyer in a real estate transaction is tricked into wiring closing proceeds to a hacker instead of the closing attorney. To prevent the loss of client funds from this ever-present scam, lawyers are required to educate themselves on the current state of fraud attempts and to communicate with clients and staff about the risks. A lawyer can satisfy these ethical obligations by sending a letter at the start of the representation (1) warning clients about wire fraud, (2) instructing them to personally confirm wire instructions before initiating the transfer by calling the lawyer's office at the number provided, and (3) advising that the lawyer's wire instructions will not be changed via email. If a lawyer sends such a letter and the client falls victim to wire fraud, there is no ethical violation. The lawyer has taken reasonable care to minimize the risk to client funds. On the other hand, a lawyer who fails to warn clients about potential wire fraud will be deemed to have violated the Rules of Professional Conduct. Lawyers commonly include wire fraud warnings as a standard footer on all sent emails. This email warning is not sufficient on its own; the buyer client must be specifically alerted to this language and directed to read it in its entirety.
2021 FEO 1 – Contemporaneous Residential Real Estate Closings (adopted April 2021)
A contemporaneous real estate closing (or flip transaction) involves a conveyance from A to B followed immediately by a conveyance from B to C. Generally, the second transaction is for a higher purchase price and C is providing the money for both closings. Lawyers Mutual has cautioned against contemporaneous closings because the closing statements will not accurately reflect what is happening in the transaction. The State Bar has now weighed in on the conflicts of interest and other ethical issues involved in these closings. Unless the lawyer can make very detailed disclosures about the nature of the transaction to the ultimate purchaser, there is a conflict of interest under Rule 1.7(a). To proceed as counsel for both closings, the lawyer must obtain B's consent to communicate all relevant information to C and must obtain informed consent in writing from both B and C. In the rare instance where these requirements can be met, documentation prepared by the lawyer (preliminary title opinions, closing statements, deeds) must be accurate in all respects.
2021 FEO 2 – A Lawyer's Responsibility in Identifying and Avoiding Counterfeit Checks (adopted July 2021)
Counterfeit check scams have been around for more than 10 years and have been addressed in many warnings and alerts. (See this article for more information about the mechanics of the scheme and red flags.) It is clear from this new ethics opinion that the State Bar has run out of patience for lawyers who ignore red flags and fall victim to these scams. Failure to adequately investigate the parties and the authenticity of the check in these scenarios is a violation of the duties of competency and diligence under the Rules of Professional Conduct. Lawyers should never disburse against provisionally credited funds unless they believe the underlying deposited instrument is "virtually certain" to be honored. A lawyer who fails to investigate and suffers a loss as the result of a counterfeit check scam will be required to replace the improperly disbursed client funds and report the misappropriation to the State Bar.
Note: These summaries do to not cover all subparts and details included in the ethics opinions. For additional guidance, please review the full opinions on the State Bar website.
About the Author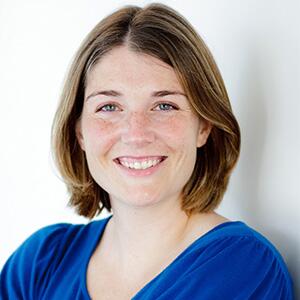 Laura Loyek
Laura Loyek is a claims attorney with Lawyers Mutual, focusing in the areas of real estate, litigation, appellate law, and bankruptcy.  Prior to joining Lawyers Mutual in 2009, Laura practiced for six years in the areas of complex commercial litigation and land use/zoning.  Laura received her J.D. from Harvard Law School and her undergraduate degree from Wake Forest University.  She is an active member of the North Carolina Association of Women Attorneys and the Real Property Section of the North Carolina Bar Association. 
Read More by Laura >