Estate Planning Traps
In recent years, Lawyers Mutual has seen a significant increase in claims arising from estates and trusts. The estates practice area was tied with plaintiff personal injury for the highest number of claims in 2020 (more than family law or residential real estate). These claims have involved a wide range of issues – estate planning and administration, large and small estates, new and experienced practitioners.
This article will review some of the most common estate planning errors Lawyers Mutual is seeing so our insureds can be aware of potential pitfalls and how to avoid them. (Common estate administration errors will be addressed in a future newsletter.)
Drafting and Typographical Errors
As in other practice areas, drafting and typographical errors are a regular source of estate planning claims. We have seen more than one recent claim where the percentage interests in a will did not add up to 100. In other cases, there are inconsistencies between sections of a document, failure to include a residuary clause, or ambiguities about which person or asset is being referenced. Careful proofreading is critical.
If you discover a drafting error in an estate planning document after your client's death, Lawyers Mutual's claims attorneys can assist you in evaluating potential repair options. It may be possible to repair a drafting error through a reformation action. Under N.C. Gen. Stat. § 31-61, a court "may reform the terms of a will, if the terms of the will are ambiguous, to conform the terms to the testator's intent if it is proved by clear and convincing evidence what the testator's intent was and that the terms of the will were affected by a mistake of fact or law, whether in expression or inducement." A parallel statute (N.C. Gen. Stat. § 36C-4-415) provides for reformation of trusts. Other repair options may include family settlement agreements or declaratory judgment actions.
Witness Errors
Estate planning attorneys are familiar with the requirement that an attested written will must be signed in the presence of two competent witnesses. However, we occasionally see situations where there is a breakdown in the lawyer's procedures and the will is executed with only one witness or is not witnessed at all. More commonly, claims arise from the failure to ensure that witnesses are disinterested under N.C. Gen. Stat. § 31-10. If either the witness or the witness's spouse is a beneficiary under the will, that bequest will fail if there are not at least two other disinterested witnesses. Special attention should be taken when identifying witnesses to a will so that any interested party's claim remains intact. If one of the witnesses is interested, it is possible for the notary to become the second witness by signing an Affidavit of Notary Serving as Attesting Witness for Probate of Will (AOC-E-300).
Testamentary Capacity
Disputes regarding testamentary capacity are the single most common estate-related issue we have seen in recent years. Determining whether a client has capacity to execute estate planning documents can be extremely difficult and can lead to messy litigation after the client's death. While the duties and liability of an attorney in this situation are unclear under North Carolina law, we have seen recent lawsuits alleging that an estate planning attorney breached the standard of care and/or fiduciary duties by failing to adequately assess the client's capacity.
A person has sufficient testamentary capacity within meaning of the law if he (1) comprehends the natural objects of his bounty, (2) understands the kind, nature, and extent of his property, (3) knows the manner in which he desires his act to take effect, and (4) realizes the effect his act will have upon his estate. It is important that estate planning attorneys have procedures in place to make this determination. This will usually involve a set of questions – preferably open-ended – to assess the client's understanding. We recommend that you consult with the client in private, so this evaluation is free from influence or interference. (This may also help with identifying potential undue influence.)
If capacity appears to be a close call or if other red flags are present (death-bed changes, someone being disinherited, obvious animosity in the family), proceed with extreme caution. Potential options in this situation include:
Taking extra notes or videorecording the signing
Asking for medical documentation to verify capacity
Terminating the representation – Just because you can proceed, doesn't mean you should, especially if you risk being pulled into subsequent litigation
Unclear Scope of Representation
Estate planning attorneys (and all attorneys) should be clear about (1) who their client is and (2) the scope of work being performed. Confirming what you intend to do – and what you do not intend to do – in an engagement letter will establish clear client expectations and avoid possible disputes in the future.
Subpoenas in Caveat and Other Estate Proceedings
Many estate planning attorneys chose this area of practice because they wanted to avoid litigation, so being served with a subpoena for your file or testimony can be nerve-racking. Confidentiality and privilege issues are complicated under any circumstances and are especially tricky when your client is deceased. The duty of confidentiality continues after the death of a client. Attorney-client privilege also survives the client's death, but the testamentary exception to the privilege may allow disclosure of some otherwise privileged information in a caveat action.
You do not have to navigate these issues on your own! Your Lawyer's Mutual policy includes subpoena assistance, and we can retain experienced counsel to assist you in responding.
About the Author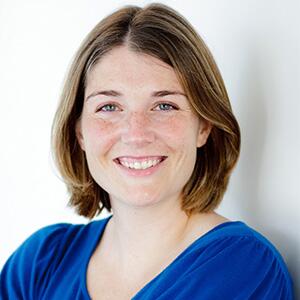 Laura Loyek
Laura Loyek is a claims attorney with Lawyers Mutual, focusing in the areas of real estate, litigation, appellate law, and bankruptcy.  Prior to joining Lawyers Mutual in 2009, Laura practiced for six years in the areas of complex commercial litigation and land use/zoning.  Laura received her J.D. from Harvard Law School and her undergraduate degree from Wake Forest University.  She is an active member of the North Carolina Association of Women Attorneys and the Real Property Section of the North Carolina Bar Association. 
Read More by Laura >