Emergency Planning – Thinking About the Unthinkable
In the spring of 2012, Raleigh attorney Alan Barnes[1] was at the top of his game.  He was 58 and had spent years building a thriving practice.  His work included trusts and estates, general business, and real estate matters.  In a moment, everything stopped when Alan suffered a massive stroke.
For several days, he remained unconscious and completely unable to communicate.  Alan's wife Jane recognized that something needed to be done about his practice.  Jane was an in-house corporate attorney.  She knew nothing about her husband's practice areas.  She had never encountered a trust account.  Overwhelmed and distressed about Alan's condition, she also faced the daunting task of managing his firm.
Jane was fortunate to have the support of the firm's longtime paralegal, Lynn Flanagan.  Lynn considered Alan a friend and was emotional about his illness.  She was also concerned about her continued employment and financial situation.  She pushed these worries aside and agreed to remain in the office as long as necessary.
After contacting Lawyers Mutual and obtaining the assistance of a local attorney, Jane and Lynn went into triage mode.  They identified the files that had immediate deadlines – court dates and scheduled closings.  The local attorney was able to obtain continuances or take other action to address those matters.  They next identified the active files in which clients would need to quickly retain other counsel to protect their interests.  Those clients were contacted and arrangements were made to transfer their files.
At that point, Jane faced some very difficult decisions.  Alan's prognosis was uncertain.  Would he eventually make a full recovery and return to work?  If so, she wanted his practice to be there when he was ready.   On the other hand, it did not make sense to continue paying the firm's operating expenses indefinitely.  Jane wanted to put off making any permanent decisions in hopes that Alan would soon recover enough to participate in the decision-making.  While the North Carolina State Bar can appoint a trustee to wind down practice, Jane was not ready to take that step.  As a result, she was largely on her own to make sure clients' needs were met and the lights stayed on.
One issue that was particularly troubling was how the firm could write checks to pay its bills and how to return client funds held in trust.  As a solo practitioner, Alan was the only authorized signer on the firm's operating and trust accounts.  This could be addressed by having a temporary legal guardian appointed for Alan.  Jane was reluctant to do this because it would require a hearing and determination of incompetency. 
After about three months, Jane decided it was time to close Alan's practice.  She and Lynn prepared letters to all current and former clients advising them of the closure and the need to pick up or transfer their files.  More than two years later, Jane and her son are still dealing with closed files in storage.  On a positive note, Alan's condition has improved significantly.  He remains in a wheel chair and is unable to drive, but he is in good spirits and focused on continued recovery.
As lawyers, we go to great lengths to anticipate problems and make plans for our clients.  Yet, very few lawyers have considered their own emergency plans.  Advanced planning allows you to determine how important decisions involving your practice will be handled.  It is also extremely important for your clients (whose matters could fall through the cracks in your absence) and your family members (who might otherwise bear the burden of temporarily managing or winding down your firm). 
This type of planning may even be required as a part of your ethical duty to provide competent and diligent representation.  Comment [5] to Rule 1.3 of the North Carolina Rules of Professional Conduct states:
To prevent neglect of client matters in the vent of a sole practitioner's death or disability, the duty of diligence may require that each sole practitioner prepare a plan, in conformity with applicable rules, that designates another competent lawyer to review client fi les, notify each client of the lawyer's death or disability, and determine whether there is a need for immediate action.
There are many resources available for attorneys to make formal plans for their practice in the event of sudden illness, disability, or death.  Lawyers Mutual has a Planning Ahead practice guide with checklists, form letters, references to ethics opinions, and sample emergency attorney agreements.  The Oregon State Bar Professional Liability Fund, the Washington State Bar Association, the New York State Bar Association have also done significant work in this area.
Plans will vary according to each attorney's individual practice and needs but should include the following action items:
Identify another attorney who could manage or close your practice in the event of disability, incapacity or death 
Consider how your arrangement with the assisting attorney should be structured and documented
Determine who should have access to your bank accounts and passwords in the event of an emergency and how security concerns should be balanced against the need for access
Consider how the assisting attorney and your staff will be paid for the time they spend managing or closing down your practice
Keep your office procedure manual and case calendaring system up-to-date so someone else could quickly identify urgent deadlines and other critical information
Inform your staff and family members about your assisting attorney arrangement 
Include language in your engagement letters or retainer agreements notifying clients that you have protected their interests by identifying an assisting attorney
This article originally was posted on the Solo Practice University blog. Reprinted with permission. For more Lawyers Mutual claims stories and lessons, click here.
---
[1] Names and other identifying details have been changed to maintain confidentiality.
About the Author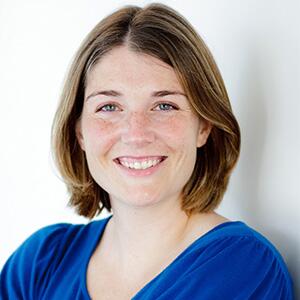 Laura Loyek
Laura Loyek is a claims attorney with Lawyers Mutual, focusing in the areas of real estate, litigation, appellate law, and bankruptcy.  Prior to joining Lawyers Mutual in 2009, Laura practiced for six years in the areas of complex commercial litigation and land use/zoning.  Laura received her J.D. from Harvard Law School and her undergraduate degree from Wake Forest University.  She is an active member of the North Carolina Association of Women Attorneys and the Real Property Section of the North Carolina Bar Association. 
Read More by Laura >