8 Key Considerations in a Law Practice Transition Agreement
While there are many different considerations leading up, during and after the sale process, here are a few to which you should pay particular attention.
Valuation.  It is common to highly value our own work. This is particularly true for business owners, and lawyers are no different.  As such, we may be prone to overvaluing the business.  Unrealistic or unsupported sales prices can hamper or outright quash a deal.  So it is typically a good idea to bring in a valuation professional to accurately value the practice. 
Increasing Purchase Price. It is beneficial in preparing for sale to review some of the key factors of valuing a practice as they pertain to your own. These include historical financial performance and growth, reasonable expectations of future revenue, likelihood and extent of repeat clients, geographic location of the practice, saturation of practice areas in local and regional marketplace, and others. Focusing on strengths and weakness may point to where you can do more to improve the value of your practice leading up to the sale.
Consider Taxes and Net Number. If there is a certain purchase price you need to hit for retirement or any other next stage in your life, knowing what you need to do to get the value of your practice to that price, and then making sure the purchase price and structure supports that goal are imperative. Also, consider the personal benefits you are receiving as an employee of the practice (health insurance, vehicle, CLE, etc) as well as those liabilities that you would have to satisfy at closing and how those impact your personal number.
Transition Timeline. Knowing what is needed and if you can provide the time and effort to transition the clients and their associated goodwill to any purchaser is vital to any transaction being successful. Each practice is unique and specifics should be worked out not only on total time, but how the day-to-day roles will work and the financials post-closing.
Insurance Considerations. Due to the nature of legal malpractice insurance coverage, maintaining proper coverage through and beyond the sale of your practice is vital. Coverage details will likely be a key point in the sale transaction deal, with the seller responsibility likely taking the form of "tail" coverage, which provides a certain period of time of extension of coverage for claims made during the original life of the policy.
Ethical Considerations. As an attorney, you are subject to a myriad of legal and ethical duties on an ongoing basis. That doesn't change just because you sell your practice. Rule 1.17 of the North Carolina Rules of Professional Conduct is the seminal authority on your responsibilities during and after this process, laying out certain conditions precedent to the ability to sell and providing guidelines on the post-closing transition. In addition, there are a number of other ethical responsibilities that apply depending on the structure of the transaction (i.e. merger v. sale) and how conflicts are checked and avoided are key as well.
Post-Closing Items. Give strong consideration and planning to how things will work after the sale is closed. Items such as non-compete, access to files, firm name use, how selling attorney will be involved, fees and billing structures are just a few key areas that should be discussed and included.
Making Sure You Are Ready.  Selling your practice can be very draining: mentally, emotionally, physically and financially.  It is important, therefore, to make sure you are ready, on all of these levels. Take the time to talk it through with your loved ones. What are their expectations? What are yours? Are they reasonable? Does it matter? Make sure you are fully prepared for these and other transition consequences.
About the Author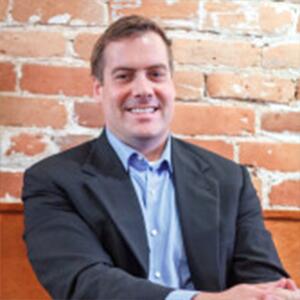 Tom Lenfestey
 www.TheLawPracticeExchange.com
Tom Lenfestey is the Managing Member of The Law Practice Exchange, LLC as well as a practicing North Carolina attorney. The Law Practice Exchange aims to curb the lack of knowledge in the profession on law practice transitions by educating and advising attorneys on the number of different options available in the legal marketplace and also serving as a confidential broker and advisor to seek and provide connections for those right opportunities between an exiting attorney and a growth-focused attorney or firm. © 2015 The Law Practice Exchange, LLC. Reproduction in whole or in part is strictly prohibited.
Read More by Tom >