Duty to Report: Don't Be an Ostrich
We have all heard the saying, "Don't bury your head in the sand." It was once believed that ostriches buried their heads in the sand to avoid predators. The theory was that ostriches were so simple-minded that they thought that, if they couldn't see their predators, then their predators couldn't see them. While we now know this to be a myth, the saying lives on. We have all buried our heads in the sand at one time or another in our life. Sometimes our guilt or shame over a mistake we have made causes us to ignore a problem rather than confront it head on. It is rare that this is a good strategy. Usually, the problem only becomes worse. This is certainly true when it comes to reporting errors in your law practice.
Discovering an error that you have made while representing a client can be a jarring experience. Disclosing that mistake to your client and your malpractice carrier can seem like an even more traumatic experience. Will the client fire you? Will you lose your malpractice coverage? Will you be disbarred? All these thoughts may run through your head. As lawyers, we are trained to think through worst case scenarios. However, all the worrying and catastrophizing in the world will not do anything to address or help with the problem. Delays in reporting an error to your malpractice carrier can make the problem worse and jeopardize your coverage.
Your Lawyers Mutual policy requires you to report any act or omission which could reasonably be expected to be the basis of a claim or suit. This means that you have a duty to report both actual claims and potential claims. Because your Lawyers Mutual coverage is claims-made, coverage is available only for those claims and potential claims reported during the policy period. The duty to report is not dependent on whether any such claim would be meritorious. Let me say that again. Your duty to report a claim or potential claim exists, regardless of whether there would be any merit to a claim against you.
The consequences for failing to report in a timely manner can be serious. You may lose coverage for not reporting a claim or potential claim on your re-issue application or for failing to report a matter in a timely manner during your policy period. If you delay reporting a mistake, you might also jeopardize the opportunity to repair the problem. Lawyers are often surprised to learn that Lawyers Mutual has an extensive claims repair program that is set up to deal with mistakes in virtually every practice area. We have repaired drafting errors by real estate attorneys, saved litigation attorneys from discovery errors, cured statute of limitations issues and fixed estate distribution errors, to name a few. Often times, our in-house claims attorneys can handle the repair. When outside assistance is needed, we have an experienced and talented defense panel that can take over.
Our insureds routinely tell us how much better they feel after they call us to report a mistake. Many have lost sleep worrying about the call. They expected to be judged but were instead treated with respect and encouragement. Often, they learn either that they had not made a mistake or that their error can be cured. And when it's not, we deal with the claim and zealously advocate on their behalf. So know that we want you to tell us about your mistakes as early as possible. It's why we're here. It really is lawyers helping lawyers.
About the Author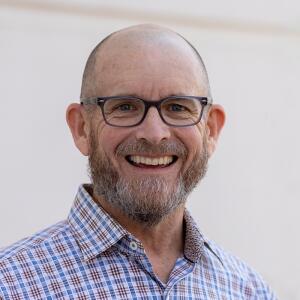 Will Graebe
Will Graebe came to Lawyers Mutual in 1998 as claims counsel. In 2009, Will became the Vice President of the Claims Department and served in that role until 2019. After a two-year sabbatical, Will returned to Lawyers Mutual as claims counsel and relationship manager. In his role as claims counsel, Will focuses primarily on claims related to estates and trusts, business transactions and real estate matters. Will received his J.D. from Wake Forest University School of Law and his undergraduate degree from Stetson University. Prior to joining Lawyers Mutual, will worked in private practice with the law firm of Pinna, Johnston & Burwell.
Read More by Will >