Dealing with Documents
Some of the most common practice management questions we receive at Lawyers Mutual relate to file retention and destruction.  New lawyers want to set up an organized, efficient document management system to meet the needs of their practice.  Retiring lawyers want to know what to do with all the paper they have accumulated over years of practice.  Others have questions about converting to electronic files, using cloud-based practice management systems, and file retention time periods.
Lawyers Mutual has recently updated our File Management: Retention and Destruction Practice Guide to address these and other issues attorneys face when dealing with documents.
When setting up a file management system, whether it is physical (paper) or electronic, consistency is key.  Files should be named uniformly and organized with logical subdivisions so that information can be easily accessed by all authorized users.  Protection of confidential information should also be a priority in any records management system.  Security and confidentiality are especially important when considering the use of software as a service for practice management.  
Converting files from paper to electronic can be a great way to avoid the clutter of paper and the expense of off-site storage.  Our Practice Guide provides practical tips for attorneys who want to move to a paperless office, including recommendations for organizing active electronic files and storing closed files in a separate, designated folder.
Ethical requirements regarding file retention and destruction are discussed in numerous State Bar ethics opinions, particularly RPC 209.  As a general guideline, an attorney may destroy a file after six years without notifying the client.  However, in some situations, the attorney is required to keep the file for a longer period.  Some exceptions to the six-year rule include: 
1)      Property that belongs to the client (such as photographs, diaries, or other materials received directly from the client);
2)      Legally significant original documents (the most common examples are original wills or stock certificates);
3)      Information useful in the assertion or defense of the client's position in a matter for which the statute of limitations period has not expired; and
4)      "Problem" cases that involved bad feelings between the client and the firm such that there are concerns about a potential malpractice claim being asserted in the future.
An attorney must exercise discretion to determine if a file should be kept longer than the six-year minimum period.
When the time comes to destroy files, it is important to remember that destruction must be handled in a way that preserves client confidentiality, and a record of all destroyed files (including file name and destruction date) must be maintained indefinitely.
For more information about file retention and destruction, please review our updated Practice Guide.  In addition, Lawyers Mutual's Claims Attorneys and Client Services Team are available to assist with specific questions.
About the Author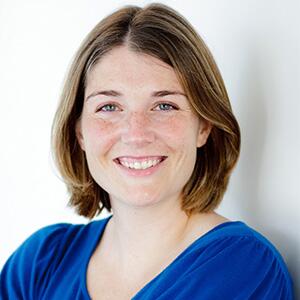 Laura Loyek
Laura Loyek is a claims attorney with Lawyers Mutual, focusing in the areas of real estate, litigation, appellate law, and bankruptcy.  Prior to joining Lawyers Mutual in 2009, Laura practiced for six years in the areas of complex commercial litigation and land use/zoning.  Laura received her J.D. from Harvard Law School and her undergraduate degree from Wake Forest University.  She is an active member of the North Carolina Association of Women Attorneys and the Real Property Section of the North Carolina Bar Association. 
Read More by Laura >